McMakler, Germany's fastest growing online estate agent, have published an industry-leading report on COVID-19's effect on the real estate market in Germany. Using their in-house technology and a data-driven methodology, they compared the market dynamics of this year with those of 2019 as a reference point.
Amongst their findings is that there has been a decline in the number of real estate advertisements being published, for both properties for rent and for sale. Interestingly, despite these figures, McMakler have observed that the total number of properties listed on the market is increasing steadily. They put this down to social distancing measures causing a reduction in sales being made, since viewings have not been able to take place.
On the report's analysis, Felix Jahn, CEO and founder of McMakler, says, "We are observing an unusual trend in the residential real estate market: Although the number of newly published real estate advertisements is declining, the total number of listed properties is increasing, so there is a greater range of properties on offer than before the crisis. This can be explained with a lower number of sales due to the imposed contact restriction during the Corona crisis."
During this period of uncertainty, McMakler's report comes as a valuable resource for buyers, sellers and renters of property in Germany who may be seeking some clarity, and is unique amongst the rest of the industry. The report concludes, "For buyers, the current situation brings with it a larger range of possible real estate, which increases their selection options and their chances of buying their dream property."
Moreover, despite a short-term impact upon real-estate transaction volume, revenue is not lost but deferred. In fact, it is expected that the crisis will prompt many to look to McMakler and the online offering which they wouldn't have otherwise done. Overall, McMakler expects significant 2020 revenue growth ahead of their competitors, as they continue to generate new leads at a stable cost price. McMakler have recently hired 38 new team members across real estate agents, Business Development, Sales Customer Care, Recruiting and PR. This employee growth is fantastic for any Scale-Up, not least during COVID-19 and testament to the continued performance of McMakler.
You can read McMakler's full report here.
---
About the author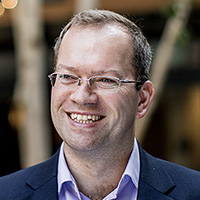 Jens Düing
Senior Partner
Jens joined Frog in 2012 and became a Partner in 2016. Active across all Frog's investment themes, he has a particular focus on investment opportunities in German-speaking Europe and BeNeLux.