Frog portfolio company McMakler–Germany's fastest-growing online real estate agent–expands their commercial marketing and sales activities through the recently established "Development Services" department within McMakler Commercial. Now, real estate developers can market property projects directly through the company's new in-house division.
Developed as part of McMakler's growth strategy, the division offers modern marketing tools and the service of local experts for the sale of new-build properties. Additionally, the marketing of new construction projects combines the use of local and data-based expertise.
McMakler is the only real estate service provider that offers its services nationwide. With over 400 local agents and 300 experts in Berlin, McMakler achieves maximum market penetration throughout Germany.
McMakler CEO Felix Jahn said: "McMakler Commercial is an important element in establishing ourselves as a leading real estate agent in Germany. We also see great demand for a modern player like us in the professional environment."
Constantin Meyer, Head of McMakler Commercial commented: "Our investor network values the standardized processes, the smooth workflow and the good service throughout the entire process."
For more information on McMakler Commercial, visit here.
---
About the author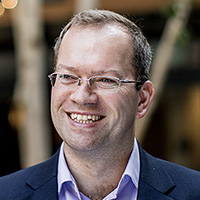 Jens Düing
Senior Partner
Jens joined Frog in 2012 and became a Partner in 2016. Active across all Frog's investment themes, he has a particular focus on investment opportunities in German-speaking Europe and BeNeLux.