Over the past six months, IAC (HomeAdvisor) and Homeserve have led the way in acquiring companies (MyHammer (DE) and Checkatrade (UK) respectively) in the up and coming PropTech services market. This feels like decent evidence that Corporates (both Tech and non-Tech) are waking up to the opportunities in and threats from this market.
Since the slow, steady decline of the infamous Yellow Pages book that dominated the 20th century, new web based models have had varying success providing more attractive solutions to homeowners and trade services. Models have ranged from simply putting Yellow Pages on line with reviews (Angie's List (US), Yelp (US), Checkatrade (UK)) to more innovative marketplace models (Thumbtack (US), Handy (US), RatedPeople (UK), Werkspot (NL), MyHammer (DE), Habitissimo (ES), HiPages (Aus)).
Measured by their IPO's in 2011 and 2012, Angie's List and Yelp looked to be the early winners in the market. However, catalysed by pervasive smart phones and uber style thinking, the newcomers have made meaningful inroads fueled by venture capital and corporate backing.
IAC, through its acquisition of HomeAdvisor (previously called ServiceMagic) in 2004 is arguably the market leader. Since then, it has pursued a steady acquisition strategy, picking up Improvenet US (2005), Trevaux FR (2008), and Werkspot NL (2013). In 2016, it added Germany to its map by buying MyHammer.
As these newer models are starting to prove themselves, the large Media conglomerates are taking a good look at the sector, given the lack of growth in their core businesses. NewsCorp has been the most aggressive, having made a meaningful investment into Australia's HiPages in 2015.
The property portals may also look to expand their models. Zoopla has openly stated that helping homeowners to 'manage' their homes is core business in the future, not just helping you find or sell a home.
Technology is transforming the homeowner services market. There will be some major winners. We will undoubtedly see more IPO's or M&A.
---
About the author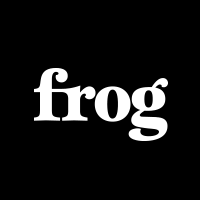 Frog

Frog generates stories about the Frog portfolio, team, events, and other scale up related topics. Let us know what you think of our work.