In today's digital world, physical retail giants have been entering administration due to the underwhelming in-store sales and overwhelming competition from online competitors. DynamicAction CEO, John Squire, has given an analysis of the retail industry through the digital gaze for Business Leader magazine.
Retail fortunes are reflecting the shift in consumer behaviour that has left retailers struggling to keep up. Mr. Squire said, "Remaining in this industry hinges on a complete understanding of consumers' desires and the ability to nimbly respond to rapidly evolving shopping trends."
With 3.9 million companies vying for consumer attention in Europe alone, leaders know that establishing a clear customer-driven experience is paramount in staying viable as a business. Consumers have become demanding – the digital sphere has caused impatience and short attention spans.
The secret for businesses to understand the modern customer, according to Mr Squire, is using data and retail-oriented analytics to their advantage.
You can read John Squire's full article here.
---
About the author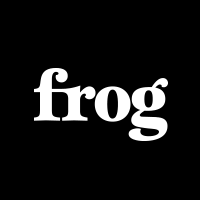 Frog

Frog generates stories about the Frog portfolio, team, events, and other scale up related topics. Let us know what you think of our work.