Housfy, one of Frog Capital's portfolio companies, has recently been interviewed by the news publication Metrópoli BCN. CEO and co-founder, Albert Bosch provided insights into the current housing market in Europe.
When asked about the current business landscape in Spain, Bosch spoke about the need for more digital talent in Barcelona.
Housfy's platform for real estate and home services serves homeowners' different needs in one place, such as real estate, rental management and the leading portal for buyers to find the right mortgage. The Barcelona-based proptech technology platform has "carried out some 6,000 purchase and sale operations…signed more than 3,000 mortgages and we have a rental portfolio of some 700 homes".
The interview also highlighted the property types that attract the most interest on the market (amongst new buyers) and the launch of Housfy's new buy to rent service was discussed, which allows people to keep their apartment under management and use Housfy to rent it. It is something that is already offered in France however, it will be offered in Spain for the first time.
To find out more, you can access the full interview here.
---
About the author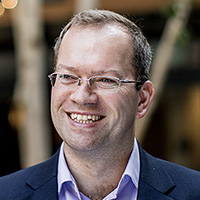 Jens Düing
Senior Partner
Jens joined Frog in 2012 and became a Partner in 2016. Active across all Frog's investment themes, he has a particular focus on investment opportunities in German-speaking Europe and BeNeLux.