We are delighted to announce our new Operating Partner, John Sutherland, whose main focus for the past 25 years has been on senior team development and business transformation. With his structural approach and extensive experience in management due diligence, John makes a valuable addition to the Frog team.
As Founder and Managing Director of Strategic Resource, a UK-based firm he founded in 1995 with a cornerstone in business transformation across a range of sectors and at differing stages of business maturity, John believes that developing senior team work is a key part of scaling up a business.
"Most businesses have structures that lag behind their strategy and have the net effect of slowing down progress against plan. Getting the structure right is like taking the hand brake off," John said.
According to him, he is passionate about two things: Developing true leadership and harnessing internal leadership to achieve market leadership. Prior to establishing Strategic Resource, John was a senior team specialist and coach to a number of CEOs. 
Read more about John Sutherland here.
---
About the author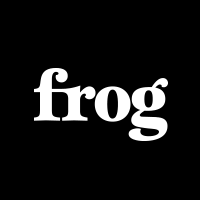 Frog

Frog generates stories about the Frog portfolio, team, events, and other scale up related topics. Let us know what you think of our work.