Powering over 10 million trips a year, Vulog is enabling the most progressive automotive brands to launch and manage car sharing services.
Vulog, the shared mobility technology provider powering some of the world's most successful new automotive services across four continents, has raised $20 million in Series B funding with the participation of Frog Capital (UK), Inven Capital (Czech Republic), as well as existing investors Bpifrance (France) and ETF Partners (UK).
Vulog offers a comprehensive and customizable SaaS solution that enables mobility operators — such as car rental companies, car manufacturers or any other corporation, whether a startup or global group — to launch and operate shared mobility services, including free-floating, corporate, one-way station-based and round-trip carsharing, with various ride-hailing integrations. The solution connects OEM embedded hardware or Vulog's robust in-car technology with a powerful mobility platform, expert back-end management for the operation of a service, and advanced data analytics tools. Clients have the freedom to personalize Vulog's product to suit their needs, even by combining various mobility offerings together within a single service. Vulog's technology currently powers over 10 million trips per year.
Founded in 2006 in France, the company already has 51 staff and live car operations in Europe, North America, South America and Australasia.
"We can offer our clients insights that no one else can, thanks to the experience accumulated by powering dozens of services for a number of years, including many electric vehicle (EV) services," explains CEO Greg Ducongé. "The combination of our world-class software solution, our unique expertise, our optional hardware designed to enhance the mobility experience and our cutting edge analytics module makes Vulog a one-of-a-kind partner for any operator in this fast-changing market."
"Tectonic change is underway in the automotive industry. With its global leadership in mobility infrastructure technology, Vulog is uniquely positioned to become a significant strategic player through its scale-up phase. We are delighted to be backing Greg and his team," says Mike Reid, Managing Partner at Frog Capital.
About Frog 
Frog is a London-based European investment firm, specialising in growth capital for software-driven businesses. Specialising in scale-up, we are the CEO's VC. We take focused and highly selective approach to identifying potential portfolio clients, leading our partners on investments of up to €20m. Frog backs ambitious teams that use our proven model to take high-growth businesses to the next level.
About Vulog
VuLog is one of the two global leaders providing cloud based software and in-car infrastructure required to operate "free-floating" city car sharing services.
"Free-floating" is an evolution from the traditional "round-trip" car sharing model pioneered in the 2000s by companies like ZipCar. Vulog's operating system enables users to start and end their journeys from wherever they wish within a city boundary, like a self-drive Uber service.
VuLog's professional CEO, joined by his prior CTO, work together with the original founder and a strong, high profile tech Chairman.
---
About the author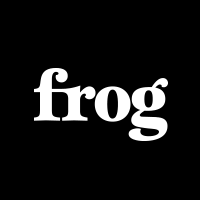 Frog

Frog generates stories about the Frog portfolio, team, events, and other scale up related topics. Let us know what you think of our work.