Skimlinks has signed a global partnership with Eyeota, the global leader for audience data. This partnership gives advertisers and media buyers worldwide access to Skimlinks' shopping data through Eyeota's 70+ media buying platform partners, enabling them to use unique audience segments based on purchase intent signals.
The partnership with Singapore-based Eyeota also marks Skimlinks' first step in its APAC expansion, whereby Skimlinks will benefit from Eyeota's extensive footprint in the region to expand its presence and efforts throughout 2017.
Speaking of the partnership, Kevin Tan, CEO at Eyeota says, "The incredible scale of Skimlinks' shopping intent data globally makes them a strategic partner for Eyeota and we are excited to enrich our data offerings working with the Skimlinks network. As the global leader for audience data, we are confident this partnership will deliver value for all our clients not just in EMEA and US, but the APAC region as well."
"Asia-Pacific is a vital market to be involved in and working with the leaders in the region enables us to expand more rapidly and effectively," said Sebastien Blanc, Skimlinks Chief Revenue Officer. "We are confident this partnership will put our extensive regional data to the best use possible and deliver excellent results for both parties."
---
About the author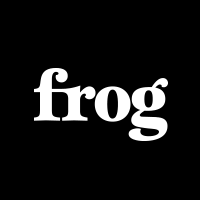 Frog

Frog generates stories about the Frog portfolio, team, events, and other scale up related topics. Let us know what you think of our work.