Shirin Dehghan, one of the most successful European female entrepreneurs of recent years, is joining the Scale-Up focused Tech VC, Frog Capital as Partner on the investment team.
Shirin Dehghan was founder and CEO of Arieso, a UK headquartered software business that she grew to become the global leader in smartphone quality of service before ultimately being acquired by JDSU (now VIAVI Inc.). Since leaving Arieso, Shirin has been an active angel investor as well as chairwoman of OpenSignal.
Within the last ten years, only a handful of female ex-CEO entrepreneurs have joined the European VC industry as senior partners.
Shirin Dehghan said: "It is really exciting to be part of a team that is passionate about helping entrepreneurs scale up their businesses.  The Frog message, being the CEOs VC, really resonated with me and is aligned perfectly with the kind of value I bring to Frog Capital companies.
Having founded and built my own business from an idea to a global player, which I subsequently sold, I know firsthand how difficult it really is. I have felt and experienced every emotion and challenge that upcoming founder/CEOs are facing today.  I also know how difficult it is for woman founders to break through. These journeys are not for the faint hearted.  To have VCs that really get the scale up stage and the challenges that founders and CEOs face is rare, but from my experience I know how indispensable those VCs are when you do find them."
Mike Reid, Managing Partner at Frog Capital, said: "Shirin is a true scale-up CEO. We are delighted that she will now be re-channeling her knowledge & experience into Frog's investments. She brings an important addition to the Frog Scale-Up Methodology, our framework dedicated to helping scale-up CEOs succeed."
Shirin has been acclaimed in several awards, such as European Entrepreneur of the Year, Business Women of the Year and Best Woman in Mobile.
---
About the author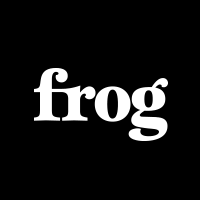 Frog

Frog generates stories about the Frog portfolio, team, events, and other scale up related topics. Let us know what you think of our work.