A winning track record drives funds forward, and on Tuesday 28th April, in collaboration with The Institute of Family Business, Frog introduced its guests to the world where track record counts most: the classic car market. The IFB is a not-for-profit group that supports and represents the UK's thriving family business sector. Its families aggregate a turnover of £70bn+. Frog supports the IFB in bringing together interesting folks for informal discussions. Met at the venue entrance by a 1952 Jaguar XK120 Jabbeke, which broke the world land speed record twice in 1953, ultimately reaching 172mph, most guests were forced to rethink what they thought they knew about classic cars. An innovative Perspex bubble over the driver's seat, the result of the dedicated Jaguar team's tireless iterations to streamline the vehicle, stunned even the least likely of engine enthusiasts with its unique design.
A panel of industry experts, including JD Classics founder Derek Hood and CEO Anthony Wenyon, Carficionado founder Florian Seidl and insurance expert, Stuart Musgrave,answered Frog Managing Partner Mike Reid's questions about the classic car scene and its emergence as an increasingly serious asset class. "History, originality and making sure the numbers match" are the factors driving any classic car investment decision, Derek Hood told us. As in the investment landscape also, passion, and not quick profit, fuels the best players. Restoring a classic car can be a long and expensive pursuit, and every part, joint and bodywork piece needs to be in pristine condition. Classic car investments can be risky and no returns are guaranteed, but a big win can bring astronomic success. The devotion required means buyers need to enjoy the process as much as the outcome; passion rules was the message from the market players present.
The bevy of unsurpassable cars at the event, including a 1952 Jaguar E-Type Low-Drag and a Ferrari Dino GTS, lured you still as a spectator, enjoying them lit and polished to perfection. One classic car owner was heard wondering why the event hadn't simply been a race, so guests could see the motors perform as they are built to do. Frustrated motion sparked a productive tone as guests from family offices and the private equity scene shared their outlooks on the best asset choices available. Tales of whimsical requests from certain classic car buyers were whispered as the evening drew on; one guest who will remain nameless told me of a client who, determined that the interior of his restored Ferrari was to be upholstered with the skins of a particular lizard, native only to New Zealand and breeding enough to produce only fifty skins a year, waited over three years to acquire the number of lizard skins he needed to furnish his passengers' bottoms. Brushing out past the 1949 Jaguar XK120 first owned by Clark Gable and re-sprayed a shade of grey mixed by the Hollywood icon himself (thereafter named "Gable Grey"), the fantasy of driving home through London in the very car in which Gable hit 124mph on a dry Southern Californian lake in 1950 is particularly alluring. Provenance is magical, you realise, from knowing the company your classic car has kept, to the speeds it has reached, to the resources and investment it has enjoyed (Gable's Jaguar is still winning laurels, receiving the Pebble Beach Concours D'Elegance in 2012). The classic car world, Frog showed us on Tuesday, is driven by the long-term dedication and fanatical expertise of the enthusiasts involved, as much as the powerful engines, slick bonnets and impressive titles on display.
---
About the author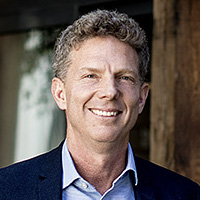 Mike Reid
Senior Partner
Mike launched Frog in 2009, after seven years in industry and 12 years at 3i. He represents Frog on the boards of Clue, Evotix and Modulr.