We are pleased to have made several industry awards shortlists. After winning last year, we are delighted to have been nominated again for the Venture & Growth Capital House of the Year award at the British Private Equity Awards 2020. The award ceremony recognises the contribution of private equity to the growth of British business every year.
Additionally, we have been nominated in two categories at this year's Investor Allstars Awards. Also know as "The Oscars for the world of entrepreneurs and investors", the awards champion diversity, creativity and ambition within the European investment and entrepreneurial universe. We are shortlisted for Growth & Buyout Fund of the Year as well as Exit of the Year.
We're amongst excellent company – Silver Lake, The Carlyle Group, Inflexion, ECI Partners and Francisco Partners have all been nominated in our categories as well. This year, the awards will be held as a virtual event on Thursday 1 October 2020. You can view all the categories and shortlists here.
According to Unquote, a leading European private equity specialist and the company behind the awards, there will be four stages in the judging process.
Unquote says, "The independent judging process combines the balanced views of industry veterans with a vote from our expert readers. This high degree of scrutiny for all entries is what makes this such a respected industry event."
---
About the author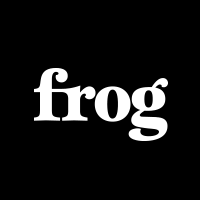 Frog

Frog generates stories about the Frog portfolio, team, events, and other scale up related topics. Let us know what you think of our work.