Attracting top talent is a critical ingredient to successfully scaling a business. And a CEO has to source this talent proactively, avoiding the reactive approach to talent sourcing many companies have traditionally favoured. At Frog, we equally believe that talent acquisition must be strategic and planned out ahead of time. Scale-up CEOs need a strong team behind them to achieve their vision and they need to plan in advance for the competency gaps that may lie ahead as the organisation develops.
In this blog, I want to champion some tools that help scale-up CEOs to find the best talent systematically.
Scorecards: What are they? Do they work?
Scorecards are a list of competencies CEOs should draw up for every position before the hiring process begins. Their purpose is to help CEOs align their talent strategy with the company's vision and growth.
CEOs are recommended to capture the results that need to be achieved rather than what the employee will be doing, planning at least 1-2 years ahead of time. Requirements for both deep and narrow skills should be included, as well as 3-8 desired outcomes as a result of filling this position.
Competency interviewing is difficult; most people end up scoring candidates consistently across competencies based on a general, often pre-conceived, perception. The gold standard for competency interviewing is combining the results of multiple independent interviews with limited biographical information provided in advance.
Sourcing the Right Talent
We recognise that this can be a difficult stage of the talent process, so at Frog we are always mentoring our CEOs along the way as they search for their own A players. We help them with the scorecards and role specifications they have drawn up and introduce the right third parties and service providers we feel can help them along their journey. On multiple occasions, our portfolio CEOs have hired people we've recommended or referred. We equally point them in the right direction in terms of who can help them with their candidate acquisition processes, such as headhunters and talent strategists, as well as providing functional experts to dig into the real quality behind the image being presented. This is especially important for sales professionals.
Best Practices at Interview
When interviewing, go beyond the CV: analyse the fit within the company. By meeting candidates early and getting thorough information from references, companies can determine in advance whether a candidate is the best person for both the role and the organisation. Always ask references for additional people to speak to, so you can get beyond the pool vetted by the candidate. In an ideal solution, this will eventually intersect with your own network.
Best practices
Cover both their successes and failures. Asking for 8-12 accomplishments, qualified with examples, will reveal a substantial amount about the candidate's skills. Then, asking about some low points in their career can show their ability to recognise poor performance and improve on it.
Incorporate cultural fit analysis into the discussion by asking what the candidate what it was like to work with their former boss and colleagues, why they left their previous role and how people at the company felt about their departure.
Handling references
Ask the candidate what they believe their references will say about them, which will encourage them to be honest. Then, when you call the references themselves, cross-check the two accounts for any inconsistencies. We recommend calling at least five references to identify persistent patterns – good and bad.
Identifying the A Player
Though every A Player will have a uniquely different mix of experience and skills, they do share some key qualities:
Analytical skills and intelligence – they solve complex problems
High energy, proactivity and efficiency – they get the job done
Need for achievement and persistence – they have a drive to succeed
Self-awareness and integrity – they make teams work better
Personal responsibility – they don't make excuses
Organisation and planning – they are strong at delivering strategy through action plans
Training the team to implement the above scorecards and best practices for interviewing is crucial for organisational cohesion. They will also be able to identify top talent quickly. The CEO can then use their time more effectively, spread out evenly between talent and other critical business goals. For management-level roles, get the most value out of your non-executive directors by involving them in the process.
There are more elements to a systematic approach to attract A Players. Last year I reviewed 'Who': The A method for Hiring by Smart & Street for Frog's Book Club, which provides more detail on many of these practices.
By following the guidance laid out above, CEOs can overcome their challenges around candidate acquisition and find the A Players they need to achieve their long-term vision for scaling their business.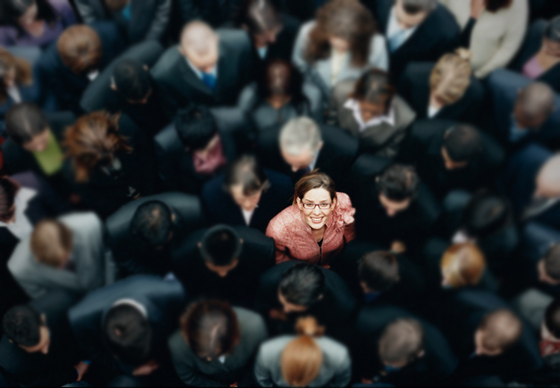 ---