Frog Capital & Bailey Fisher Executive Search were pleased to welcome 50 business leaders to Growing Global, the latest Women 4 Technology event, during London Tech Week. Hosted at Frog Capital, the event covered expansion into international markets with a focus on the US and China.  Guest speakers were Tugce Bulut, Founder/CEO of Streetbees, a market research platform for global brands that has expanded to 87 countries over the past year; Mariana Pereira, Director of world-leading cyber security company Darktrace; Pru Ashby, Head of North America for London & Partners; Jane Cooke, a key member of the leadership team that grew Abcam from Cambridge University spin-out to a team of over 1,000 globally; and Ting Zhang, a leading expert on doing business in China, as Founder/CEO of China Business Solutions and Co-founder of recently launched Crayfish International.
First to speak was Tugce Bulut of Streetbees, who shared insight into how she has grown her company so rapidly across the globe.    Streetbees harnesses the power of artificial intelligence and geolocation technology to access any consumer segment anywhere in the world, capture insights and provide results in real time.
"We developed a platform and launched in 2015. We give our clients a window into real people's lives in real time.  Our first order was from Unilever, who wanted to know, can you do this in 20 countries?  Our business model had to be international. 
It is very important to have reliable people on the ground who understand the local context. Listen to them.  We were a 5 person team. 87 countries in 12 months. It was a lot of work!
What have we learned?  Think globally from day one."
Mariana Pereira spoke about how Darktrace has grown rapidly to become the world's leading machine learning company for cyber security, with a team of over 400 globally.  Founded in 2013 in Cambridge, the company is now headquartered in Cambridge and San Francisco.
"We have experienced 600% growth since last year, and the technology is currently deployed in 69 countries.  How have we grown so phenomenally?  We are agnostic in product design.  The technology could apply in any country. 
We approach cyber security in a fundamentally different way. Darktrace's Enterprise Immune System mimics the human immune system. We recognise that defences will be breached or that insiders can sometimes cause a security concern, whether maliciously, or otherwise.  Darktrace is the first AI powered solution that can autonomously take action."
Having been founded by mathematicians and machine learning experts from Cambridge University, together with intelligence experts from MI5 and GCHQ, Darktrace expanded rapidly to the US. The former CIO of the CIA is now a member of the Advisory Board, adding to Darktrace's credibility in the US market.   "Within 6 months of founding, Darktrace had its first US customer."  Mariana's advice is to "design for growth.  Think of being global from day 1.  But, you can't become an expert in every state, or every country.  Get experts on the ground."
Pru Ashby spent 2 years heading up business development for London & Partners in New York, before returning to the UK, where she leads London & Partners' North America inward investment team supporting & advising US and Canadian companies to set up and grow in London; and UK companies expanding into the North American market.  Pru shared advice for companies looking to expand in the US, focusing on three top tips:
"There are 50 states in the US, but it is more like 50 countries. All are very different in culture. Lots of tech talent goes to San Francisco, but many choose to go to New York first. Skyscanner went to Miami for its first US office, as they wanted to be the hub for the Latin American market.  Each state will have incentives and support.  Find out which will suit your company.
Be aware of the cultural differences in ways of doing business. You must be extremely confident. None of the British self-effacement.  The US is very transactional.  Your pitch needs to be highly pristine. Include data. Share where you will take your business – Americans make a decision on a vision.
Where you can, get warm introductions. Use the support that is there."
Pru then called on Melinda Nicci, serial entrepreneur and Founder/CEO of Baby2Body, a high-growth venture backed health tech start up.  Melinda shared a conversation that she'd had with a US investor about Baby2Body's subscribers. "We have 350,000 subscribers."  To which the investor responded "You mean you have half a million!"
Jane Cooke was employee number four at Abcam and spent more than a decade as part of the leadership team that grew the company to a global success with a team of over 1,000.  Jane shared lessons learned from her time as Director of People and Organisational Development, setting up the company's facility in Shanghai.
"Right from the start Abcam was a disruptor.  We were selling on the internet, which was immediately a global market.  Previously in this sector, sales had all been via catalogue.   
There was a lot of discussion around how do we break into China?  We opened our Hong Kong office 8 years ago.  With hindsight, if you want to do business in China you need to be in China. 
Abcam then acquired an organisation that had its head office in the US but had a facility in China.  Overnight half our business was Chinese.  It was a challenge to integrate the culture and working practices.  Overnight the local company became international.  Employees immediately wanted all the benefits of being an international business, but without thinking about changes they needed to make themselves. 
The only way to manage the process was to live there. If you are going to do business in China, you really need to be there and embed yourself in, learn the culture and build the networks."
Ting Zhang is Founder/CEO of China Business Solutions and Co-founder of Crayfish International, a software platform for UK SMEs looking to do business in China. Ting is a leading expert on doing business in China, with 20+ years advising companies from tech start ups to FTSE 100 companies.
"When I set up China Business Solutions, the feedback was 'China? Nobody is interested in China.'  3 months later China entered the World Trade Organisation and suddenly it was 'Ting, can you come and give a talk?'
Now China is doing business on the global stage, becoming the centre of international trade. Anyone interested in doing business internationally needs to look at China. 
To do this you need someone on the ground. You either need to be there yourself or hire someone.  On demand is the key for a smaller start-up company. China has different provinces and the laws are different in each.
China sees such fast changes. The learning process is ongoing. Even for me, Chinese and advising companies for 20 years, the change is so fast."
Ting went on to talk about working with Chinese investors "Chinese investors will only look at return.  They will not look at vision, as in the US."
---
About the author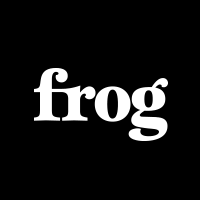 Frog

Frog generates stories about the Frog portfolio, team, events, and other scale up related topics. Let us know what you think of our work.