By Shirin Dehghan and Sue Hunter
Earlier this month, we travelled to Manchester to speak with up-and-coming technology CEOs about maximising their board's contribution at our October CEO Supper Club, hosted with our co-sponsor, Silicon Valley Bank.
Following our most recent CEO Supper Clubs in Bristol and Cambridge, we were keen to address the all-too-often neglected Northern technology scene; something that was welcomed with enthusiasm by our guests and that Frog is committed to in the long term.
This made for a lively atmosphere at the 20 Stories Restaurant & Bar, a fantastic venue near Manchester Opera House, and provoked engaging conversations between our CEO guests – so engaging, in fact, that we didn't want to leave.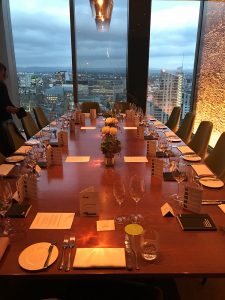 Topics of particular interest included the importance of getting the board to work effectively, thought diversity and technology education in schools.
Thought Diversity
As female VCs, we both value the importance of diversity on boards. Having as many different lenses looking at the same issue can only be beneficial, acting as a bulwark against a culture of groupthink.
Rather than covering issues surrounding gender or ethnicity representation on the board, we focused specifically on the importance of thought diversity and how it can be best achieved.
Boards must regularly be refreshed with new members. The frequency of this will depend on the scale-up stage of the company and the skillset needs of the business at that time. Although this can be a challenge, a board that is too comfortable is likely to stagnate. New individuals provide fresh perspectives and bring new ideas to the table, encouraging growth by challenging others to perform.
A talented Chairman will recognise how to optimise the performance of its VC board members, especially if there are multiple investors represented. With individuals who sit on numerous boards, getting insight from them on industry trends and market dynamics is of huge value but it is also critical to get challenge and input that is specific to your business rather than generic. Keeping alignment of the end game is paramount, especially with the twists and turns of a fast-growth scale up company.
The Future
Everyone was in agreement that CEOs need more infrastructure support. A CEO can make all of the right moves to try and maximise the performance of their board, but they also need to get the best mix of technology minds into the boardroom in the first place. An education system that promotes this, is paramount for the future.
Despite Education Secretary Damian Hinds' recent call for the tech industry to launch an education revolution for schools, colleges and universities, historically, there has been an aversion to technology innovation in the classroom. Encouraging thought diversity in technology has to start at the origin – in our schools, colleges and universities.
As tech-focused millennials move up the ladder and become the decision-makers in the education sector, the appetite for tech education will increase. Otherwise, thought diversity in UK boardroom will suffer and the nation will struggle to keep pace with its European competitors.
Lessons Learnt
We relished the opportunity to speak with our Manchester audience and the high quality of discussion has only reinforced our commitment to the North as a technology hub. Frog plans to continue exploring the potential of this region and the UK technology scene outside of London with Leeds, Sheffield and Edinburgh as future Supper Club destinations.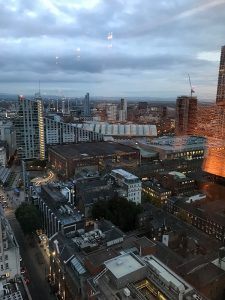 ---