Running a marathon is tough. It's tough on the body. It's tough on the mind. Nonetheless, over half a million people do that every year. Running a marathon every day for 40 days, that's an astonishing and extraordinarily rare feat. Yet, that's what Mike Tobin did in the summer of 2016 to raise awareness and support the Prince's Trust for its 40th Anniversary. Mike isn't a professional runner, he is a successful businessman. His feat is a glimpse into the entrepreneur spirit and his dogged determination to put a dent in the universe. Mike's personal story also reminds us that the path to success if rife with sacrifice, pain and unintended consequences.
Mike Tobin offered tales from his journey and lessons he has learned along the way as the backdrop for our latest CEO Leadership Dinner. He was born into an impoverished family with a violent father serving time in prison, he was bullied and shot in the leg while growing up in Rhodesia (now Zimbabwe), and he helped his family barely make ends meet by tuning old pianos. Mike had a most uncommon start for a man who would become a FTSE 250 CEO, a dedicated philanthropist and an inspirational author. He left school at 16 and joined Rockwell (a company headquartered in my hometown of Milwaukee) as an electronics engineering apprentice. Working at a few different technology companies, Mike moved up the ranks in sales and marketing. In 2003 he became CEO of Redbus, an IT and telecoms provider. He merged it with Telecity in 2006 and oversaw the combined company's growth from a tattered market capitalisation of £6 million to an eye-popping £1.6 billion. He left in 2014 and has since joined multiple new entrepreneurial ventures and authored two books, his newest being Live, Love, Work, Prosper: A Fresh Approach to Integrating Life and Work.
Being a CEO is demanding at any stage. Leading a scale-up through its make-or-break growth phase is excruciatingly hard. The long hours, the stress, and the physical and mental toll can be immense. Ben Horowitz's blog post "The Struggle" is the most powerful articulation of this challenge that I've ever read. In fact, it might be the most important blog post ever written for entrepreneurs. It should be required reading for every founder and CEO. But, what Ben Horowitz missed is that the impact radius of The Struggle is bigger than just the entrepreneur. Friends, family, partners and children all share the consequences of The Struggle. So, how do you take care of both your business and the people who love and depend on you? How do you take care of yourself and maintain your mental health before it's too late? Far too few people talk about this, but we did.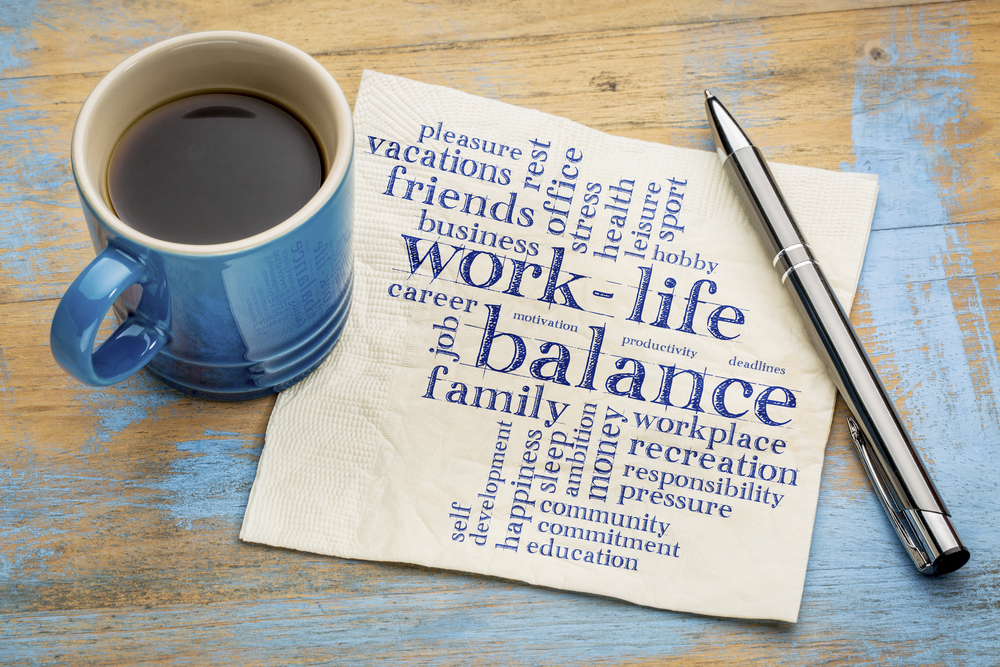 Over dinner, Mike admitted and we all agreed that the classic concept of work-life balance is a myth, at least for founders and CEOs. Work-life balance is a fool's errand that usually ends up diminishing both. In reality, work and life don't exist in discrete boxes. They exist along a continuum and inherently need to be integrated. Mike's instructive stories and thought-provoking philosophies on how to manage your business life and personal life fuelled a spirited debate.
Here are a few of our most memorable takeaways:
Go the extra mile, there is less traffic there. Mike received this small bit of advice early in his career, and he credits it with shaping his approach to everything he does. You don't have to run 40 marathons in 40 days, but if you put in the extra effort to do things right, to do things better, you will find things actually get easier.
You can't control the wind, but you can control your sails. Attitude is something you control and can change depending on what happens any given day. You need to be prepared to accept and deal with things beyond your control. This is what gives rise to luck, something Mike and all storied entrepreneurs recognise as an essential ingredient in their success.
Failures are learning moments. Success is a lousy teacher. We learn more from our mistakes, making them valuable in their own right. Don't be afraid of failure, it's part of being successful. Quoting Sophia Loren, Mike noted, "mistakes are a part of the dues one pays for a full life."
Live in the present. Feelings of regret, guilt, resentment and sadness are anchored in the past. The past cannot be changed. Anxiety, unease, worry and fear are tethered to the future. The future is always just out of reach. Don't allow these feelings to paralyse you. Live in the present and with presence. Make the most of every moment.
You are not alone. It's not unusual for a founder or CEO to feel lonely, misunderstood or trapped. The recent suicides of Kate Spade and Anthony Bourdain, both cultural icons who were undeniably successful in business, are tragic reminders of this. Take care of your mental health. Talk to your friends. Talk to people who can help. Find your release valve and use it.
Some of our guests lead a business in the health & wellness area, and everyone had a moving personal narrative to contribute. We were thrilled to bring this passionate group together; it included: Peter Dowds (CEO & Co-Founder of Elder), Sai Lakshmi (CEO & Co-Founder of Echo), Jamie Ward (CEO & Co-Founder of PayAsUGym), Aneesh Varma (CEO & Co-Founder of Aire Labs), Charlie Osmond (CEO & Co-Founder of Triptease), Ben Bowers (Global Innovation Lead of the Movember Foundation), Glen Calvert (Founder of Affectv), David Cummings (Venture Partner at Draper Esprit) and Ian Perry (Venture Partner at Octopus).
The topic of this dinner isn't an easy one to broach. That makes it all the more important. At Frog, we call ourselves The CEO's VC. We bring our experience, network and know-how together in our Scale-up Methodology to support CEOs scale their business. But, CEOs are human beings. Helping CEOs be successful means more than just building a big business and creating considerable wealth. It means joining them in The Struggle. We learn from people like Mike Tobin how we can do that better. As Mike shows us, integrating work, life and love (for others and yourself) can indeed produce a powerful multiplier to create not just more material wealth, but also a healthier well-being. Now that's a thought for the long run.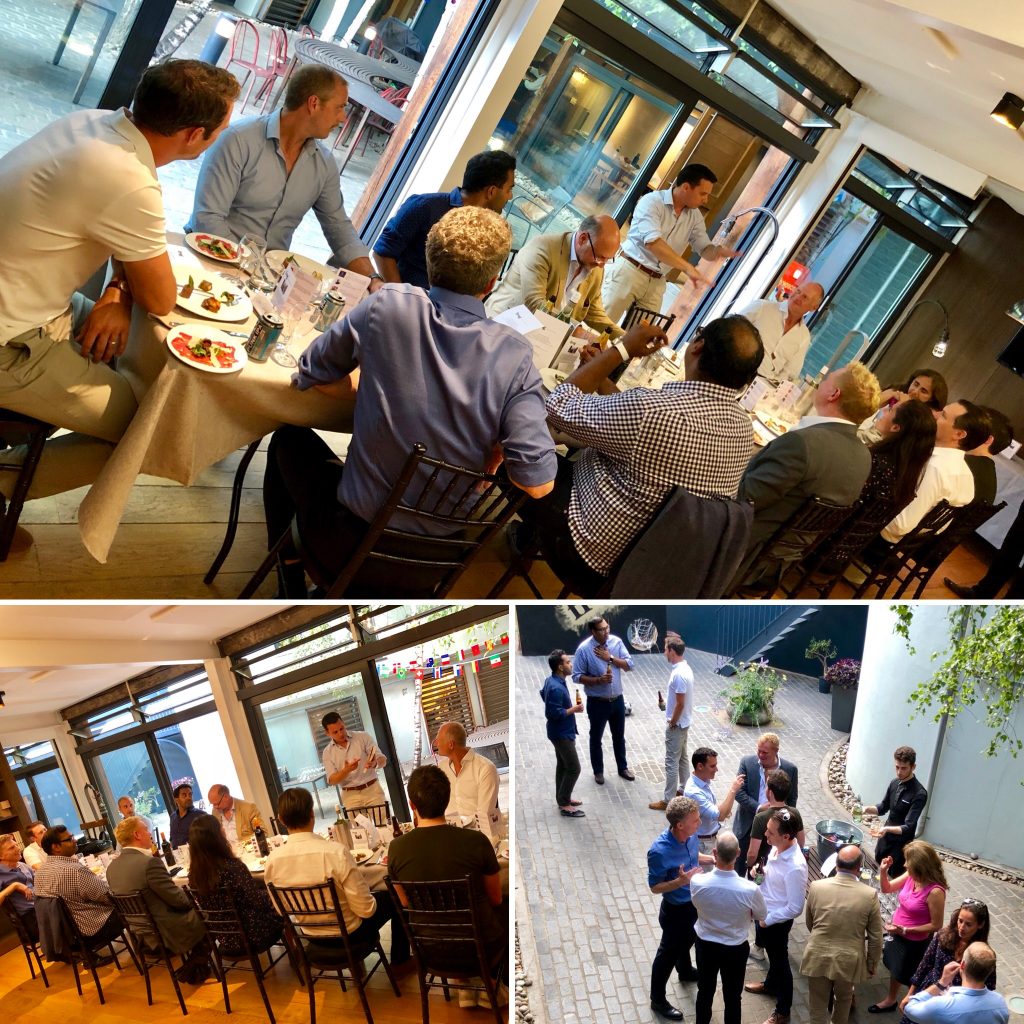 ---
About the author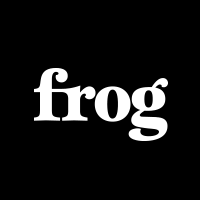 Frog

Frog generates stories about the Frog portfolio, team, events, and other scale up related topics. Let us know what you think of our work.