By Joe Krancki 
Hiding in darkness, stalking your every move, preparing to end your quest when your back is turned. You can't see them, but you know they're out there. They are the demons that can bring your business down. As a CEO, it's your job to be proactive and equip your team to expose and overcome these formidable challenges, which lurk like dragons in the mist.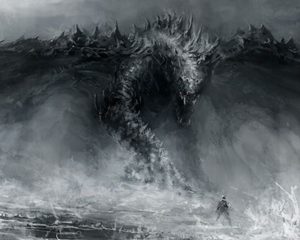 Mike Harris, a storied entrepreneur who has built three £1 billion-plus businesses, painted this vivid picture of a CEO's top responsibility at our recent CEO Leadership Dinner. Mike delighted our guests with insights gained from decades of experience, which includes creating: Egg plc, the UK's first online bank; Firstdirect, the world's first telephone banking operation; and Mercury Communications, at one point the UK's second largest telecommunications operator. He isn't done yet, humbly admitting he only just now feels like he has really figured out how to build iconic brands. After 47 years in business, he remains one to watch.
In addition to becoming more aware of your business's dragons, which can arise from internal sources as well as external ones, Mike offered up invaluable advice on the fundamentals of CEO leadership and scaling a business. Our favourites include:
• Master your 60-second pitch. Become an expert at pitching yourself and your business. That's the amount of time you have to win over new investors, customers and employees. Take more than that, chances are you'll lose them.
• Relentlessly focus on the customer experience. This is the key to creating an iconic brand. Align everyone in the organisation with the goal to deliver a truly exceptional experience at every touchpoint. Customers who love your brand are your strongest competitive advantage.
• Move with speed. Good enough delivered quickly is better than perfection delivered late.
• Build a great team. The most important and most powerful product a CEO creates is a strong leadership team. Don't compromise. Do whatever it takes to have the best people. Empower them to take action and create a culture of openness and accountability.
• Play a game worth playing. Be a game changer, and make sure the prize and impact of winning is big enough to motivate everyone in the organisation. As CEO, you need to communicate this vision constantly.
• Ask yourself, "is this my idea of a good time?" Building a great business is really hard work. Be honest if you're inspired by the current set of challenges and those that lie ahead. If not, it's probably time for a change and you should do something different.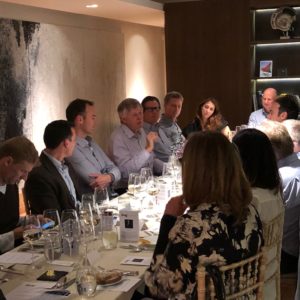 We also gained insightful comments and questions from our guests. We were thrilled to count four executives from our portfolio: Alicia Navarro (Skimlinks), Dave Bailey (Mediatonic), James Booth (Scoota), and Mark Fagan (eCommera, Dealflo). Other respected leaders and high-potential founders included: Anna Gudmundson (Kin Wellness), Christian Faes (LendInvest), Dana Gasser (ANOVOS Productions), David Benigson (Signal Media), David Williams (Frog, Shephard Group), Doug Monro (Zoopla, Adzuna), Jason du Preez (Privitar), Jules Pancholi (SkyScanner, Nitro Digital), Luca Pagano (BeMyEye), Mike Urwin (Merk, Qualitest), and Tugce Bulut (Streetbees).
Evenings like this are special, though our support for CEOs is a constant theme. With our flexible Scale-up Methodology, we aim to provide CEOs with insight, connections and tools to help build big, successful and durable businesses. Our CEO Leadership Dinners are a part of this, and we are eagerly looking forward to the next one.
---
About the author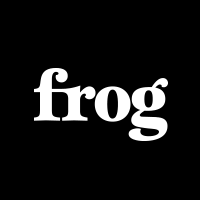 Frog

Frog generates stories about the Frog portfolio, team, events, and other scale up related topics. Let us know what you think of our work.