Clue's attendance at Counter Fraud 2022 & interview with former Commissioner of the City of London Police, Ian Dyson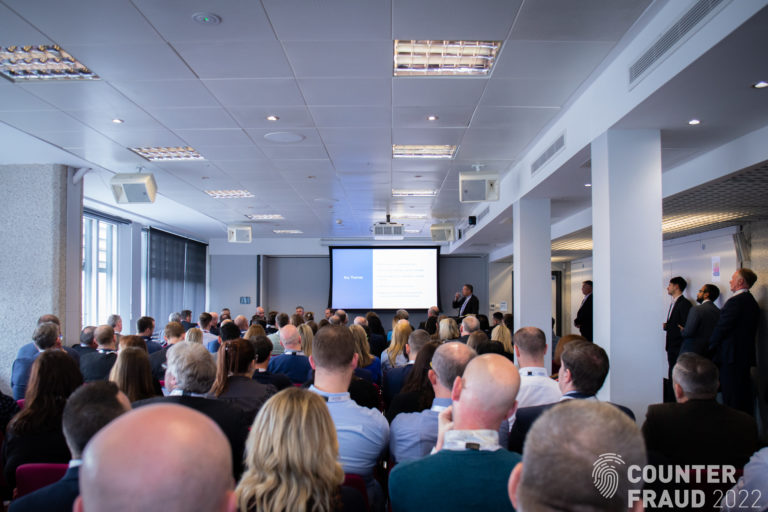 Frog portfolio company Clue attended the Counter Fraud 2022 event where Chief Commercial Officer at Clue, Thomas Drohan was sat alongside a panel of experts, discussing the evolving challenges counter fraud operations are facing in the constant fight against fraudsters.
The panel discussed how the different types of technologies can help in areas including the idea of adopting proactive and preventative counter fraud strategies, the increasing operational effectiveness by automating manual processes and breaking down silos and enabling collaboration through data sharing.
Chairing the industry expert panel was former Commissioner of the City of London Police, Ian Dyson, who also was available for an interview to discuss the evolving fraud threat landscape and how it allows us to gain insights into the different challenges and opportunities in the fight against fraud.
Key topics of conversation included the race between fraudsters and fraud fighters and when asked about 'who is winning' Dyson replied, "one of the challenges around fraud is that the public do not really see the scale of what is being done to tackle fraud… I am quite optimistic that we're doing an appropriate amount of work."
Another key area that was covered during the interview was how to go about tackling fraud and some top tips included:
Prevention, advice, and campaigning at a large scale
Celebrating the work that is going on
Demonstrating how money has been taken back from the fraudsters
To read more about the key actions to tackle escalating fraud, click here.
---