From 2000-2011, Chris Havemann was CEO and Co-Founder at Research Now (now Research Now SSI). After managing the business through to 1,200 employees, $230m revenue and a global market leader in the online research panel category, Chris moved on to become CEO of RatedPeople and NED at Homeserve. He is now CEO at RealityMine, a global technology leader in behavioural research.
Dear Chris,
The year is 2000. You've been getting frustrated with corporate life in your current position as a strategy consultant. You're feeling like a small cog in a big machine and every day you're getting more and more ready for a radical change. You're even thinking of setting something up yourself. That's a brave choice but it's the right path for you – you've always wanted to be a decision-maker, not executing or advising on someone else's vision.
Before you take the leap, I want to give you some advice. Everything is going to be a struggle for survival when you first start up. You're going to have to be hands on and stuck in the detail all the time – who else are you going to delegate to?
A time is going to come when you feel like you might go bust any day now. When that happens, don't waste time listening to all those "wise" advisors around you. Your gut is telling you that your business model (the one they invested in) isn't working – and it's right. You will need to think hard to tune or even reinvent it and this needs to be done sooner rather than later. You simply must find your product-market fit.
The challenges you face as CEO are going to evolve fast. But what you need to remember is that, whatever happens, the priority must always be your customers and your team. Maintain quality standards as you're growing so you can exceed customer expectations. As for your team, you're going to have to take some tough decisions on people. Don't get blinded by loyalty. You're going to have doubts. "Have I got the right team for the next 18 months?" "Is he the right person for the job?" You're going to find it tough to fire or sideline loyal employees who have been there from the start, helping you get this far. But you need to do it. Their roles' demands have outgrowth their capabilities, and one day you'll find it easier to depersonalise these decisions and focus on evolving your team.
Appreciate some of the luxuries you have now as a Co-Founder/CEO – you know every detail of the history of your business, every decision that was made, every client. Enjoy having reams of information to make quality business decisions stored in your head. When you become a successor CEO at a different company, you're going to have to build a new picture, without the luxury of that founder learning curve and time.
And last of all, remember that there is no cookie cutter model for being a good CEO. What might have worked in one environment may fall flat when you try it in another. Just focus on what is really important for the business and take bold decisions. Play to your strengths, and compensate for your weaknesses. Success is a constant work in progress.
Best of luck,
Chris (your future CEO self)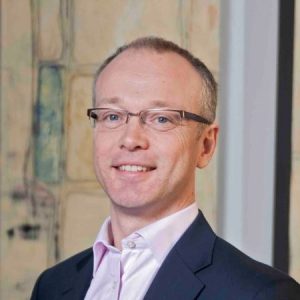 ---