Frog Capital recently hosted a dinner at Marcus Wareing's Gilbert Scott Restaurant in the St. Pancras Hotel. The topic for discussion was centered around how the marketing channel mix evolves for a company as it makes the transition from start-up to scale-up, and beyond.
The dinner's discussions complemented our recent series of blogs exploring the different channels and levers that businesses can deploy in their marketing strategy. We were joined by CMOs and executives from 15 companies, many of whom had flown in from across Europe.
Guests included former executives from businesses like Photobox and BetVictor, with annual marketing budgets of £25-75m and a team of 50, to earlier stage companies with monthly budgets in the low 5 figures and teams of fewer than 5.
All in all, the evening was filled with some great nuggets of wisdom, so we've jotted down our key learnings from the event:
Trust your team. Although this is hardly revelatory, it was a mantra repeated by everyone in the room throughout the evening. Marketing is an environment that is in a constant state of change; a 24-year-old may have a better grasp of which Instagram influencer you should target in Latin America. Remove yourself from those micro-decisions and focus on the high-level decisions that will shape the direction of your company.
Test and repeat. One thing we love to see in the companies that we invest in is the desire to constantly improve – and marketing is an area where this is more relevant than most. Against a backdrop of rising CPC rates through Google and other digital marketing channels, it was great to not only hear of the constant tinkering and experiments being iterated, but also the scientific approach taken in measuring results.
TV provides credibility. As touched on in an earlier blog, TV is often overlooked as an acquisition channel for start-ups due to cost. However, at Thursday's dinner, we learnt that TV can play a vital role in building credibility, which is essential in high-trust industries like finance and healthcare.
Referrals are tricky. A successful referral campaign can be game-changing for a business; however it's much easier said than done. The experiences of the attendees bore this out. Many found that the lifetime value of these customers was significantly lower than the average, as they exploit the "freebie" on offer. Some also found that tweaking the monetary incentive had no effect on the number of customers acquired! Perhaps the most interesting insight was on the negative effect they can actually have. Similarly to the above, in industries where building credibility is key, a monetary incentive can give the perception of an untrustworthy brand.
This was a really enjoyable evening with plenty of insights on evolving the marketing mix when scaling up. Frog's expertise lies in supporting scale-up CEOs to grow their businesses effectively. If you're interested in getting further guidance for your scale-up journey, get in touch.
You can read more insights in our toolkit, Building a B2B Growth Engine, here.
This toolkit outlines some of the most common mistakes, maps out best practice depending on what stage your business is at, then outlines the key areas to focus on so that marketing becomes the growth driver that it really should be.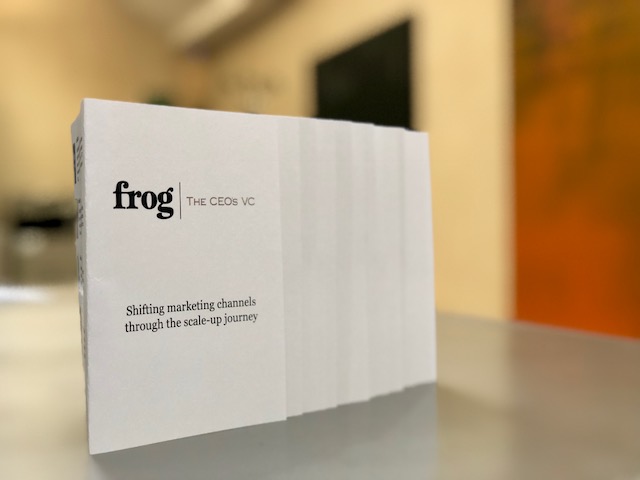 ---
About the author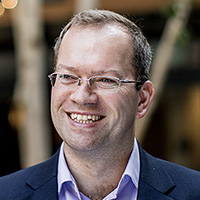 Jens Düing
Senior Partner
Jens joined Frog in 2012 and became a Partner in 2016. Active across all Frog's investment themes, he has a particular focus on investment opportunities in German-speaking Europe and BeNeLux.