Having devoured Helen Morrissey's "A Good Time to Be A Girl" over the summer, it is impressive and encouraging to read of the success of the 30% Club.
Started in 2010 with the aim of achieving a minimum of 30% women on FTSE 100 boards, the percentage now stands at 28.9% (up from 12.5%).  On one level, great news. On another, at the same pace of change it could be 2040 before we reach 50%. And the starting point for FTSE 250 boards and for private SMEs is worse. About 100 companies in the FTSE 350 either have no women or one woman on their board.
So how do we take this further and encourage diversity on all levels into the high-growth scale-up technology businesses that make such a key contribution to the economic prosperity of Europe?
The Gender Gap Impact
A recent McKinsey report revealed that 30% of technology companies have no women at all in leadership positions. This board-level gender gap is counterproductive for the business itself, not just from a cultural but also from a financial perspective. Companies in the top quartile for gender diversity in management were 15% more likely to have financial returns above their industry average, according to this research.
The statistics for female entrepreneurs are also of concern. The Women's Business Council reports that if women in the UK set up businesses at the same rate as men, an extra million female entrepreneurs would contribute a boost of £60m to the UK economy by the end of the next decade.
Last week, I attended a Female Leaders seminar from the Ambition Nation series hosted by EY, Memery Crystal and FinnCap. The speakers and the panel were encouraging and supportive of female entrepreneurs in the UK. And one of the most interesting statements made came from Sandi Toksvig, Founder of the Women's Equality Party:
"Just putting a woman on the board is not enough, we need a change in how we do business".
Diversity and Strategic Decision-Making
For us at Frog, we recognise that diversity leads to better decision-making, encouraging our own portfolio to invest in diverse teams at all levels. High performing teams are proven to have more diversity (Harvard Business Review), as confirmed by numerous studies.
It's about as many different lenses looking at the same issue and ensuring that there is no creeping culture of groupthink. This correlation between diversity and strategic decision-making is hard for scale-up CEOs to achieve in practice. It's a real skill to create an environment that is balanced with depth and contention as part of the debate and a genuine interest in others' points of view.
We are subconsciously programmed to recruit in our own image. Positive moves towards diversity need to be genuine and not just for good optics.
What needs to change?
The quota debate for public companies is well versed. California recently became the first US state to impose quotas for inclusion of women on boards of public companies based there. And there is a precedent for quotas in European countries: Norway, Iceland, Sweden and Finland all have mandated quotas for women on boards, with Norway leading globally for the number of women represented on boards.
The successful formula for change used by the 30% Club could be well repeated in the scale-up technology sector. The #MeToo movement and the UK's requirement to publish gender pay differences have helped bring the debate to the public's attention. But we need more positive influences. Young women need role models, they need mentors and they need to be able to look up and see real opportunities – both on boards and as entrepreneurs. They need encouragement to put themselves forward.
Fighting Industry Bias
It would be great to see more collaborative corporate initiatives such as the Reboot Representation launched in US today by the Melinda and Bill Gates foundation which aims to close the gender gap for women in tech. And we all need to challenge our own and others' subconscious bias. Let's work together to banish the idea that there aren't enough "good" women to sit on boards.
All-male white boards should be regarded as old-fashioned: the successful scale-up boardrooms of the future will not and indeed should not be occupied by the same, all-too-comfortable profiles of their predecessors. VCs need to be more transparent on funding female founders. We need everyone, especially investors and scale-up CEOs, to support this vision, to lead the charge and to speak it out.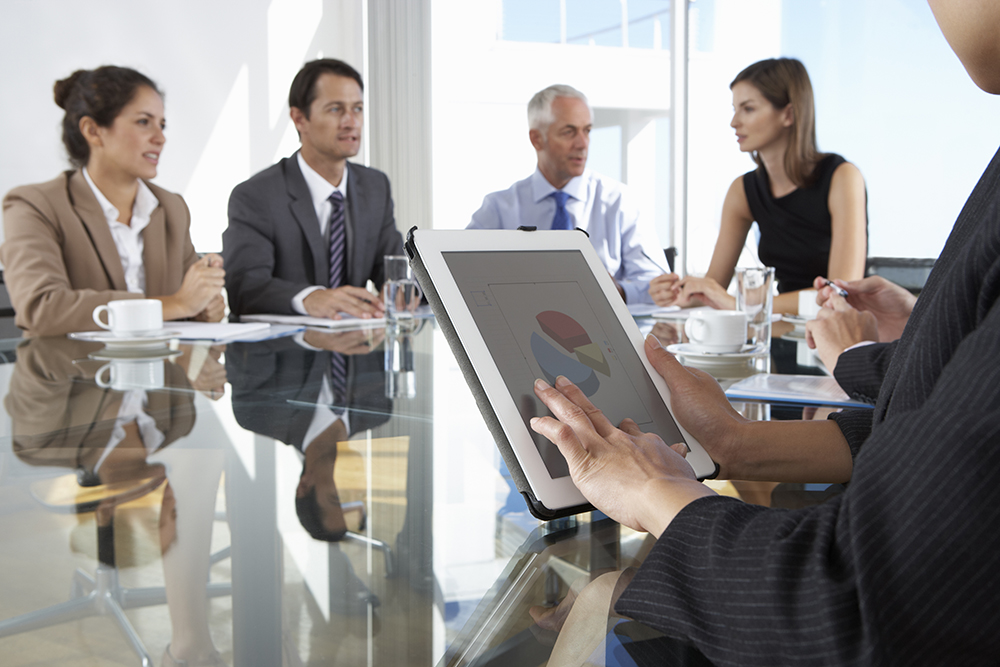 ---