At Frog, we are constantly looking at ways we can help our portfolio be more effective at what they do best. As part of that work, we have begun to dive deeper into different acquisition channels and strategies. Today we're looking at the use of content as a customer acquisition tool, with the help of former CMO of Rated People, Nihal Pekbeken.
"Using content can be a great tool in the arsenal of a business," says Nihal. "Done right, it builds brand authority, better customer engagement and when shared can help grow brand awareness quickly, in particular if it goes viral. The latter can be seen as the holy grail for content in some businesses. Although hard to get right, it's true to say that the content has to be worthy of being shared; it has evoke emotion, be useful, solve a problem or enhance the readers life in some way. The value of content is far greater when you look at the impact it can also have on your SEO, this is where the true measure is. Unfortunately many businesses make the mistake of separating content marketing from SEO when the two go together, overlap and blend".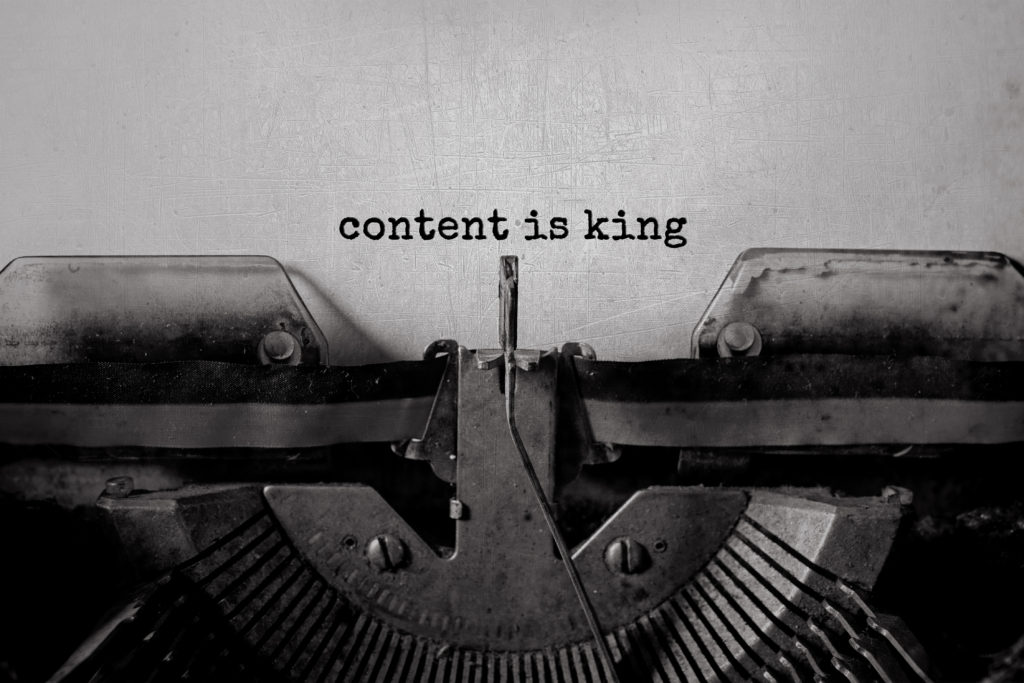 For companies who successfully and consistently create great content,  it can come to define their brand personality and tone of voice – from the thought leadership of another portfolio company, Dynamic Action, to the humour and virality of Dollar Shave Club.
A common misconception is that you have to always create your own content, says Nihal, and this can be a problem for businesses that do not have the resource to keep up.
User generated content is great for SEO where your users become your best (and cheapest) resource. Users are more likely to listen to the perspectives of their fellow users when making purchase decisions. Something relatively simple like a forum for sharing comments and images can act as the building blocks to create an engaged community that adds value to customers, draws in readers and builds trust with them. An example is Rated People's "Ask an expert" forum – by facilitating Q&As, they have enabled both sides of the marketplace to come together and to build trust.
Other sources of relevant content for your site could come through collaboration with relevant bloggers and publications – in these instances they can write content for you or you can gain greater reach by contributing articles to their sites. It is another avenue for reaching new audiences and driving traffic to your site. And of course there are quick hacks for getting more people to see your content by using Q&A sites like Quora to drive high quality traffic by answering community questions.  It is popular with UK residents. Additionally, by generating rich content like original surveys (cheap and quick to do) your data should get picked up and incorporated into wider reaching articles. This is another approach that Rated People have successfully deployed.
Your marketing strategy should not just end at acquiring leads. Another customer-friendly and cost-effective way to generate and convert leads is through well planned video content that is incorporated seamlessly into the marketing strategy. It is possible for videos to guide leads through every stage of the marketing funnel resulting in a conversion.  Like any marketing activity, you would need to define your goals and understand how to position your video content to meet audience needs. When done well video can have a significant contribution towards your SEO.
One key rule is to stick to writing about the things that your customers will accept you as experts in. Be wary of veering too far from your remit in terms of sector or expertise, however tempting it may be. Consumers now are flooded with content marketing, and are savvy when it comes to sniffing out and disregarding anything that's too obviously a sales pitch dressed up as content.
Finally, good content comes in many forms. Don't be afraid to look at your competition and learn from their successes as well as failures. Remember, you are the experts in your business and what you do, and you have plenty of insight to share (much of which you probably take for granted).
---