Winningtemp, the leading AI-based employee engagement software platform, has been included in a round-up of the fastest-growing SaaS companies in Sweden.
In the lead up to the annual Breakit SaaS Summit on 13th October, the Breakit annual Saas report listed their top 55 companies this year, with Winningtemp coming in at number one for the fastest-growing SaaS company. Impressively, they experienced revenue growth of 323% from 2018-2020.
Pierre Lindmark, CEO and Co-founder of Winningtemp, says, "We have a vision of being able to influence as many companies as possible to create more efficient organisations and better workplaces. We want to continue to grow at a steady pace to develop our platform to manage the entire cycle – from the well-being of the individual to the profitability of the organisation."
You can read more about Winningtemp's inclusion in the list here.
---
About the author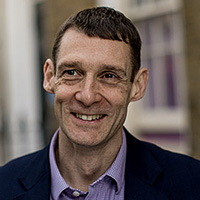 Steven Dunne
Senior Partner
Steven has over 15 years of private equity experience gained both within private equity firms and as a senior executive of private equity backed companies. He joined Frog as CFO and Partner in charge of Portfolio in 2015. He represents Frog on the boards of Mediatonic, Scoota and Edited.