Frog portfolio company Winningtemp has announced the release of their new self-leadership module. The company drives to create productive workspaces through effective leadership. With the help of the new module, individuals and teams will be able to combine insights and actions to take meaningful steps towards creating a better working environment.
As Winningtemp's People Scientist, Rahat Joshi, explains, "Any sort of change starts from within. A manager can only have so much impact in bringing change, but if each one of us engages in the work, these tiny little bits of change go such a long way in bringing overall change in our wellbeing, in our overall experience at work. Being responsible for ourselves is the first step in being able to effectively lead others."
The platform is built to support users' capacity to self-lead and drive changes in individuals and teams. Each user has the ability to access temperature category dashboards that generate personalised insights. This creates the foundation of self-leadership which allows you to "see yourself clearly, understand your moods and patterns, own your strengths, and understand the areas you would like to improve."
The Winningtemp team is passionate when it comes to providing a solution on how to help leaders understand their workforce and how to support them, which is why they are so excited to announce the next step of the journey.
You can find out more about the new self-leadership module here.
---
About the author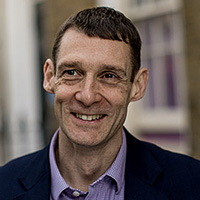 Steven Dunne
Senior Partner
Steven has over 15 years of private equity experience gained both within private equity firms and as a senior executive of private equity backed companies. He joined Frog as CFO and Partner in charge of Portfolio in 2015. He represents Frog on the boards of Mediatonic, Scoota and Edited.