In November, Frog helped the BVCA pull together a Private Equity Limited Partner (LP) and General Partner (GP) forum alongside the British Private Equity & Venture Capital Association (BVCA), discussing the topic How technology change is impacting LPs' and GPs' Private Equity portfolios.
With technology impacting all industries at an accelerated pace, it was impressive to have Mckinsey, Partners Group, HG Capital, Carlyle and Frog on the panel.
Our guests included Michael Bender of McKinsey, who discussed how mobility, data/analytics, social media and the cloud are radically reshaping the future; Amanda Good of HG Capital, which recently led Europe's biggest software buyout of Visma for $5.3bn; Michael Wand of Carlyle Group, which is targeting a €1.3bn European technology fund; and Andreas Thors of Partners Group, who gave an LP perspective from one of the largest Private Markets Fund-of-Funds.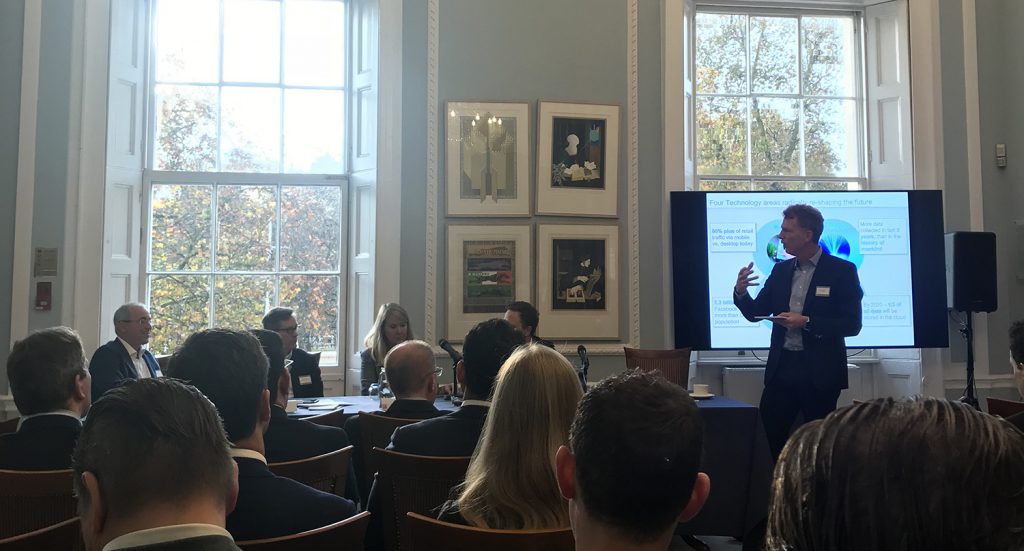 Disruptive technologies
One of the underlying themes of the discussion was the growing influence of technology across the PE spectrum. This is no longer exclusively within the realms of Venture Capital. Traditional buyout firms must pay attention to potentially disruptive technologies that could undercut and displace their larger more traditional businesses. In addition, understanding new and developing technologies serves to educate and inform wider business decisions.
Even Warren Buffett, the Sage of Omaha himself, conceded that he was wrong to overlook the recent technology stalwarts of Amazon and the others in the FAANGs because he did not understand them.
As well as informing investment decisions, GPs and LPs are themselves businesses and embracing such technology to improve operations, culture and efficiency is important. Various examples were given and can be seen from such things as better data management, Customer Relationship Management systems (CRMs), internal messaging systems such as Slack to communicate better, and iPads instead of paper presentations at Annual General Meetings (AGMs).
Change is constant
A joint Frog-BVCA survey completed prior to the event revealed the unequivocal impact of technology on Private Equity and the need for change. GPs should take note: 83% of LPs considered technology as an important factor in GP selection; however, less than half of LPs were satisfied that GPs were adequately responding to technological change.
Not only is it clear that GPs must improve, LPs must also take more responsibility.
According to our survey, 65% of LPs aren't rebalancing their portfolios – despite seeing technological change as an opportunity. Given that most were also disappointed with GPs in responding to technology change, one would be surprised with this.
Perhaps this can be explained by the fact that LPs aren't responding quickly enough because of risk aversion – it is much easier swaying your own internal IC to stay with what you know.
Adapt to survive
An interesting exposition of how some GPs are responding to tech was provided by Carlyle's Michael Wand. Here, Michael used the example of investing in Addison Lee – which needed to react to app-based disruptors like Uber – and they did. When Carlyle first invested in 2013, 50% of bookings were in cash and via the phone. By adopting Apple Pay, investing in AI to optimise driving routes, hiring data scientists and introducing a new booking platform Addison Lee was able to survive – 80% of bookings are now digital.
Amanda of HG Capital pointed to the 'buy-and-build' approach of some GPs, citing well-known examples of HG's investment in Visma and A-Plan to highlight the need to make immediate changes to their businesses through acquisitions of carefully identified targets – the rationale behind which is often to acquire the Tech IP/R&D and expertise.
LPs are beginning to respond too: 77% are actively developing their understanding of technology opportunities and threats in the next two years.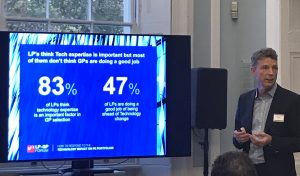 Lessons learned
We have the privilege at Frog of seeing the best technology companies and ideas come through our investment pipeline. However, it was refreshing to see how widespread technology is being felt and the ways in which the investment community is responding to the pervasive impact of technology.
Further insights on this subject from the survey will be available in the forthcoming BVCA Journal.
---
About the author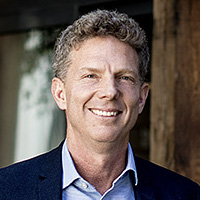 Mike Reid
Senior Partner
Mike launched Frog in 2009, after seven years in industry and 12 years at 3i. He represents Frog on the boards of Clue, Evotix and Modulr.