SHE Software, the leading RegTech software provider and the latest addition to Frog's portfolio, recently took part in the Verdantix HSE & OPEX Innovation Summit EMEA. Held earlier this month, the annual Summit convenes senior managers in HSE, operations and engineering roles from diverse industries to share insights on how to improve HSE & OpEx outcomes with innovative technologies such as software, mobile apps, drones, in-vehicle monitoring, virtual reality training, smart PPE and data analytics.
As part of the Summit, SHE Software's VP of Product, Joe Harmon, delivered an Innovation Trailblazer session focussed on how to harness the potential value from an EHS software solution. Harmon suggests starting with asking if your organisation is both willing and able to extract business value from the solution you've just licensed. This is because an organisation is not going to get value from the software solution unless the software features are being used in the intended manner. Harmon then outlines some barriers to overcome in order to build organisation readiness, such as having the resources for integrating the new system, training team members on how to use the software's features, and keeping up support – making this presentation valuable for anyone onboarding an EHS software solution for their business.
You can view video of Joe Harmon's presentation at the Summit here.
---
About the author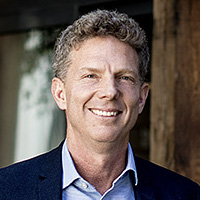 Mike Reid
Senior Partner
Mike launched Frog in 2009, after seven years in industry and 12 years at 3i. He represents Frog on the boards of Clue, Evotix and Modulr.