Frog Capital portfolio company SHE Software, the leading international provider of configurable health and safety management software, has partnered with education tech start-up Multiverse to launch an apprenticeship academy in Manchester, UK.
SHE Software is currently recruiting its first two project management apprentices. Meanwhile, the apprenticeship will combine training with one-to-one coaching delivered by it's global team of experts. 
"The 18-month project management apprentice programme will blend academic learning with practical application. Leaning on a strong mix of technical and people skills, this provides the opportunity to master essential project management skills such as navigating complex organisational challenges and getting things done efficiently," SHE Software said in a blog post.
Kimberly Baker, VP of Talent at SHE Software, commented: "We've established an office in Manchester as it's a thriving area bursting with diverse talent. Taking on apprentices in this area will help us bring new, energetic staff into our team and grow them internally with the support of Multiverse. We are a company that believes strongly in promoting from within, and we set ourselves a target of filling 50% of our roles from our graduate and apprentice intake. I can't wait to see these 2 new Manchester based apprentices learn and grow into successful members of our team."
Founder and CEO of Multiverse Euan Blair said: "Apprenticeships are an outstanding alternative to the university system, helping a broad range of the most talented people find great jobs, and supporting those in employment to access reskilling opportunities to meet the demands of the future of work. What this partnership shows is that innovative software companies like SHE see apprenticeships as a core part of their talent acquisition and development strategy. We're excited to partner with them in Manchester to provide exciting new apprenticeship opportunities to those launching their careers."
To learn more about the apprenticeship academy, read the full article here.
---
About the author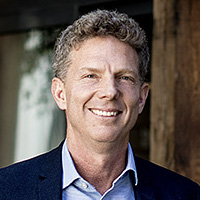 Mike Reid
Senior Partner
Mike launched Frog in 2009, after seven years in industry and 12 years at 3i. He represents Frog on the boards of Clue, Evotix and Modulr.