Frog portfolio company SHE Software, a leading RegTech software provider, have recently penned a thought piece on the changing health and safety landscape. They recognise that during this current crisis there is no such thing as 'business as usual', so their aim with this piece is to advocate for adopting an agile risk management approach.
Essential businesses such as supermarkets and pharmacies continue to trade and have implemented unprecedented measures for social distancing. The situation is continuing to evolve rapidly, with suggestions that even further restrictions might be necessary. In this environment, SHE Software say that "understanding and responding to your organisation's risk profile might appear an impossible challenge. But for those who have – or are prepared to – adopt an agile approach based on modern software systems, the task is surmountable."
SHE Software recommend that health and safety professionals leverage everyday mobile technology to immediately share and receive information from their workforce, regardless of where staff are located. They say that those using old-fashioned pen and paper forms will not be able to keep pace during this time. Combined with mobile technology, compiling vital data on a central dashboard of visual charts and graphics makes it possible to get an accurate real-time view of the risks and trends across your operations. "Rather than wasting valuable time on data entry and compiling spreadsheets, you can focus on making the right decisions based on sound, up-to-date information. This is particularly powerful when it comes to refreshing risk assessments – a critical task in the current climate."
To support their customers during this time when ensuring colleagues' safety while maintaining business continuity is now the top priority for every organisation, SHE Software have created a new Assure Response solution, which you can view here. This is designed to help protect and equip organisations with the tools to identify, manage and quickly respond to COVID-19.
You can read SHE Software's full thought piece on their website.
---
About the author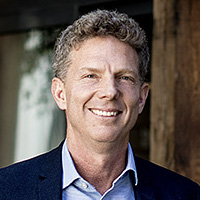 Mike Reid
Senior Partner
Mike launched Frog in 2009, after seven years in industry and 12 years at 3i. He represents Frog on the boards of Clue, Evotix and Modulr.