Thanks to the current Covid-19 pandemic, health and safety is top of mind for everyone in an organisation, and for the operations department, it means thinking about the health of employees on plant floors or on construction sites, in warehouses and on the front lines of product and service delivery. It can also mean reporting on health and safety to executives and senior management. Experts have noted that at the safest, most successful companies, safety is at the core of the operations department. In their latest opinion piece, SHE Software explore how when operations management and health and safety management are integrated, performance in both disciplines improves.
Too often, operations and health and safety run in parallel but with different goals, which SHE Software see as unfortunate. They advocate that safety and operating performance measures should be viewed as one, rather than as competitors. How can this be done simply and effectively? SHE Software's answer is through the use of health and safety technology, which will deliver the digital tools needed to:
Protect employees from illness and injury;
Keep operations costs down and efficiency and productivity up; and
Analyse data to be wise about incidents and trends that affect operations.
SHE Software use the analogy of the saying "healthy, wealthy and wise" to show the benefits of integrating health and safety with operations via HSE management software. In a successful business, everyone is involved in health and safety. Therefore, you don't have to bear the responsibility of operational health and safety alone or confine it to a small team. The right software puts health and safety in your employees' hands. Secondly, Health and safety incidents, accidents, and illnesses are expensive. The cumulative cost can be hundreds of billions of dollars per year. The good news is that Gallup research shows that successful health and safety programs with engaged employees can reduce incidents by 70%. The characteristics of these successful programs include management commitment and leadership, effective employee participation, integration of health and safety with business planning and continuous program evaluation. And finally, The right health and safety software ensures that health and safety management is more than tracking and recording by enabling you to use the data you collect to gain insights and take actions that reduce risk across your organisation.
HSE management software can relieve you of many concerns about how to infuse health and safety throughout your operations—ensuring the leadership, engagement, data, informed decision-making, and continuous improvement needed for world-class health and safety. You can read SHE Software's full piece on their blog here.
---
About the author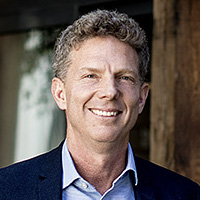 Mike Reid
Senior Partner
Mike launched Frog in 2009, after seven years in industry and 12 years at 3i. He represents Frog on the boards of Clue, Evotix and Modulr.