As the COVID-19 situation evolves day to day, the team at SHE Software, Frog's first investment from our new fund, recognise that it's important for every business to do what they can to support their community. With this in mind, SHE Software have announced that they will now be donating a share of the sale value to the COVID-19 Solidarity Response Fund for each new customer joining the Assure Response community. As the number of community members grows, so does the % share of sales proceeds – up to 50%. All donations to the Fund support the World Health Organisation's work to track and understand the spread of the virus; to ensure patients get the care they need, and frontline workers get essential supplies and information; and to accelerate efforts to develop vaccines, tests, and treatments.
Ensuring colleagues' safety while maintaining business continuity is a challenge and priority for every business leader at the moment, so SHE Software have also developed a new COVID-19 Assure Portal to support businesses as they navigate this uncertain time. The Portal contains a suite of templates, including a generic COVID-19 risk assessment for customers to adapt and various forms for example, to allow vulnerable employees to self-identify or returning travelers to self-report. The portal also contains links to government sites with the latest information and simple Do's and Don'ts, as well as extensive online training to help customers integrate the content into their Assure solutions and tailor it to their needs. The COVID-19 Assure Portal is available to all customers free of charge, and the SHE Software team continue to monitor the situation closely so that they can further enhance the Portal and bring additional innovative solutions to their customers.
You can read more about SHE Software's new Portal here and access the Portal directly here.
---
About the author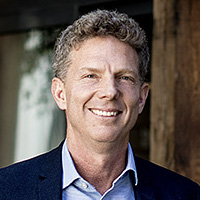 Mike Reid
Senior Partner
Mike launched Frog in 2009, after seven years in industry and 12 years at 3i. He represents Frog on the boards of Clue, Evotix and Modulr.