It's no secret that SaaS is a powerful and attractive business model. Since poster-child Salesforce was founded in 1999, some 1,850 SaaS startups have garnered over $8.5 billion of venture capital and transformed the software industry. Along the way, entrepreneurs the world over have created enormous shareholder value. How did they do it?
The SaaS playbook is a venerable mix of metrics, with ACVs, LTVs, MRRs, SDRs, and plenty more. With such a KPI driven approach, it would seem there is a clear formula for building a SaaS company. LTV:CAC to 3 or more, a Magic Number of 0.75 or better, and Payback Period in single digit months, and negative churn.
However, every situation is different. To start and scale a SaaS business, you need to adapt and adjust constantly.
Three core values that will help improve your odds of SaaS success are 3P's: Patience, People and Planning.
1. Patience
The median time for a SaaS business to reach IPO is 10 years. While plenty of patience is required to go long, it's critical in the early stages, too. You cannot rush the first two key steps: Finding product-market fit and developing a powerful growth engine. Those who give in to the temptation to race ahead before completing these two critical stages often burn more capital and end up with a less valuable business, if one at all.
Before you push on the growth phase, you need to establish convincing product-market fit and a scalable, predictable, and profitable growth model. These can take time and vary greatly from business to business. Only when go-to-market processes are well-defined and KPIs show promise, is it time to turn up the heat and go for growth.
2. People
A business will never be better than its people, and it's the senior leadership team that sets the tone and cadence for the organisation. Issues that arise in any area can usually be traced back to shortcomings in the senior team. To successfully scale, you need a head chef and a full band of talented senior leaders with profiles that coherently work together.
A healthy culture is also key to keeping everyone on track. As Peter Drucker said, "Culture eats strategy for breakfast." A winning culture can include any number of ingredients. Since SaaS businesses have to continually deliver on their promise to customers, individual accountability, empowerment and transparency are all important.
3. Planning
It's difficult to understate how important robust planning is for a SaaS business. Planning is where strategy and all those SaaS metrics come together. The more accurate and predictable they are the better. That way, you ensure you have all the ingredients, notably cash, that you'll need to reach the next set of milestones. Falling short here exposes weakness. An undercooked dish can be fatal.
A strategically-minded CFO is an imperative for any SaaS business that is poised to scale. The CFO balances an ambitious CEO, and plays a crucial role in gauging the temperature of the business and deciding when and how the dials need adjusting.
Solving a tough problem with elegant software and building a big, happy customer base is a long, arduous journey. A solid foundation in the science of SaaS is table stakes. Having patience, valuing people and teams, and embracing robust planning will tip the scales in your favour.  At Frog, our Scale-up Methodology aligns to these values. They're critically important to us, and they've been proven to help SaaS CEOs deliver an extra-large portion of shareholder value.
---
About the author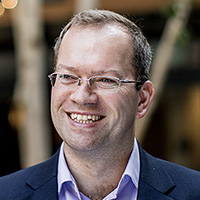 Jens Düing
Senior Partner
Jens joined Frog in 2012 and became a Partner in 2016. Active across all Frog's investment themes, he has a particular focus on investment opportunities in German-speaking Europe and BeNeLux.