Germany has recently seen a proliferation of accelerators: first came those founded by successful entrepreneurs (e.g. Rocket Internet, Project A, Hanse Ventures), then more recently the corporate ones (e.g. Hubraum, P7S1 Accelerator). With so much support, aspiring German entrepreneurs have the best chance to grow their companies into sustainable businesses.
The market traction of the first wave of these companies has now become clearer. Inevitably, the evolution of this ecosystem means that some start-ups will fail. The recent, passionate discussion about such failures demonstrates the growing pains of this ecosystem. Just as much as failures are part of the adolescence of the entrepreneurial ecosystem in Germany, so is another challenge: successful companies that outgrow the start-up phase need further capital and expertise to fuel their continued growth into international leaders.
With more companies outgrowing the accelerator/start-up phase, attracting sufficient and smart capital will be increasingly important for successful entrepreneurs. This growth capital should bring with it international networks and insights to help these exciting German companies become global market-leaders. The challenge then becomes connecting these quickly growing companies with the most suitable investors. While these successful entrepreneurs might enjoy a high level of prominence in their local scene, this is not necessarily the case beyond.
An increased presence in the major global finance hubs will go some way and events like London's NOAH conference are proving to be very fruitful gatherings. Meeting German entrepreneurs in these hubs is becoming an increasingly common sight, but how about the German efforts of the leading growth capital providers? The nascence of the German ecosystem means that it still flies under the radar of many of these investors. The ecosystem is simply too young to have produced a flow of eye-catching exits, as Earlybird's Ciarán O'Leary succinctly analysed in his recent Techcrunch article.
---
About the author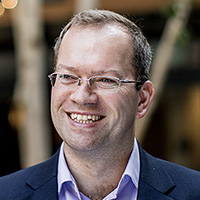 Jens Düing
Senior Partner
Jens joined Frog in 2012 and became a Partner in 2016. Active across all Frog's investment themes, he has a particular focus on investment opportunities in German-speaking Europe and BeNeLux.