It has been a busy few months for the Frog Capital Team members, as we have been quietly taking part in a variety of gruelling sporting events, and raising thousands of pounds for charity along the way.
Beginning in September, Operating Partner James Bagan cycled 494 miles from Donegal in the north of Ireland to Cork in the south, in just over 5 days. He was part of a team of 25 cyclists who, together, raised nearly £100k for the Marie Curie charity. Undeterred, next July he will be cycling France, from the Channel to the Mediterranean. Good luck!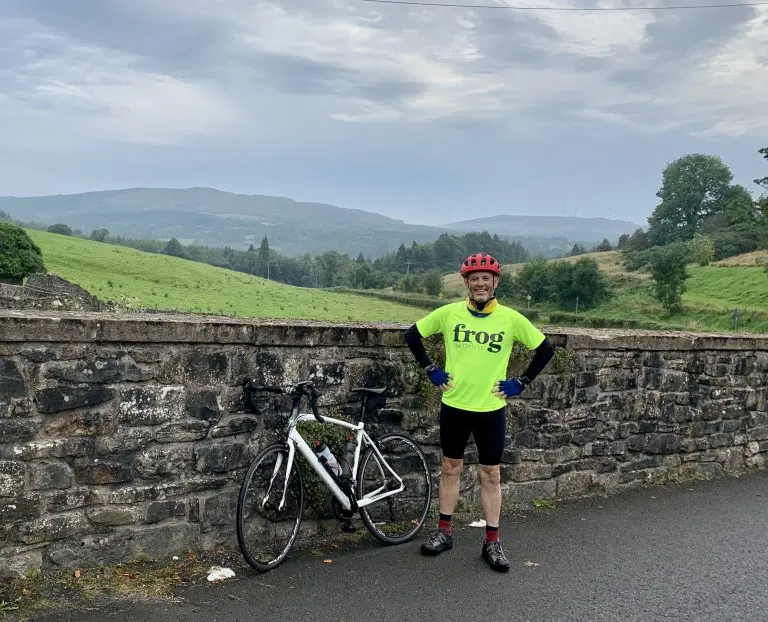 Next, a team Frog effort at the Impetus-PEF Triathlon at Dorney Lake, where different team members ran, swam and cycled in aid of transforming the lives of disadvantaged young people by ensuring they get the right support to succeed in school, in work and in life.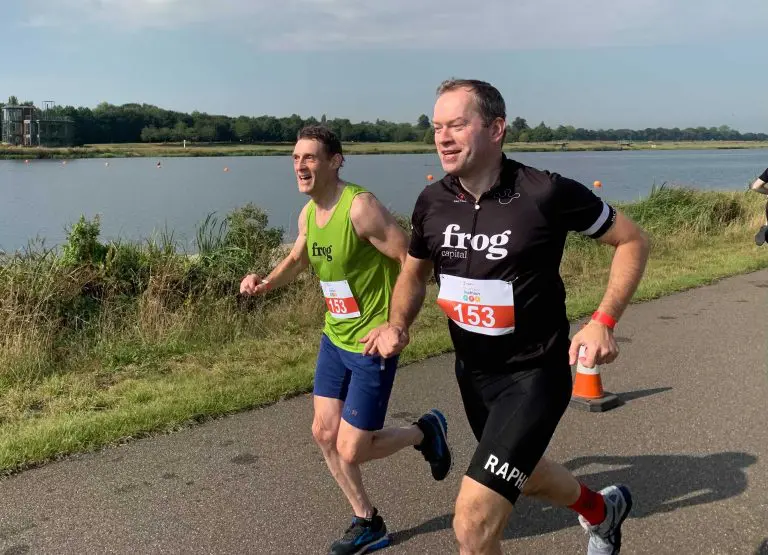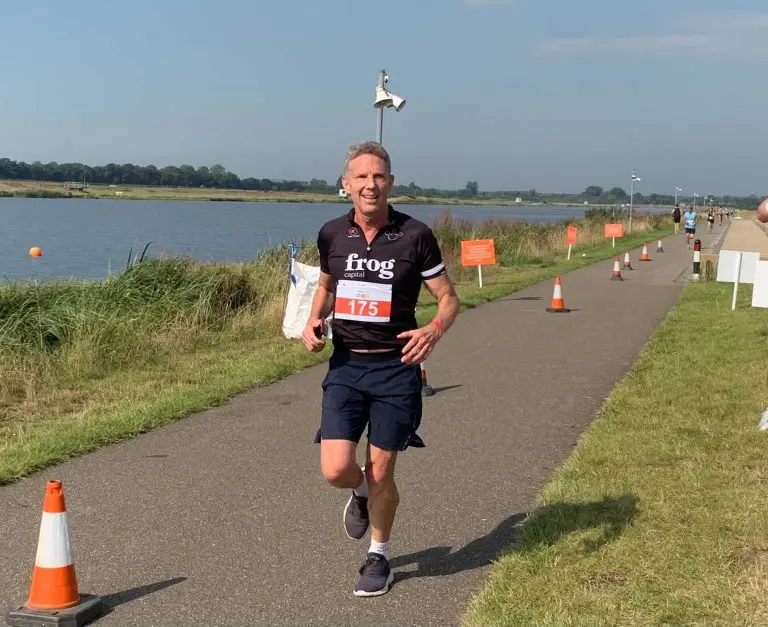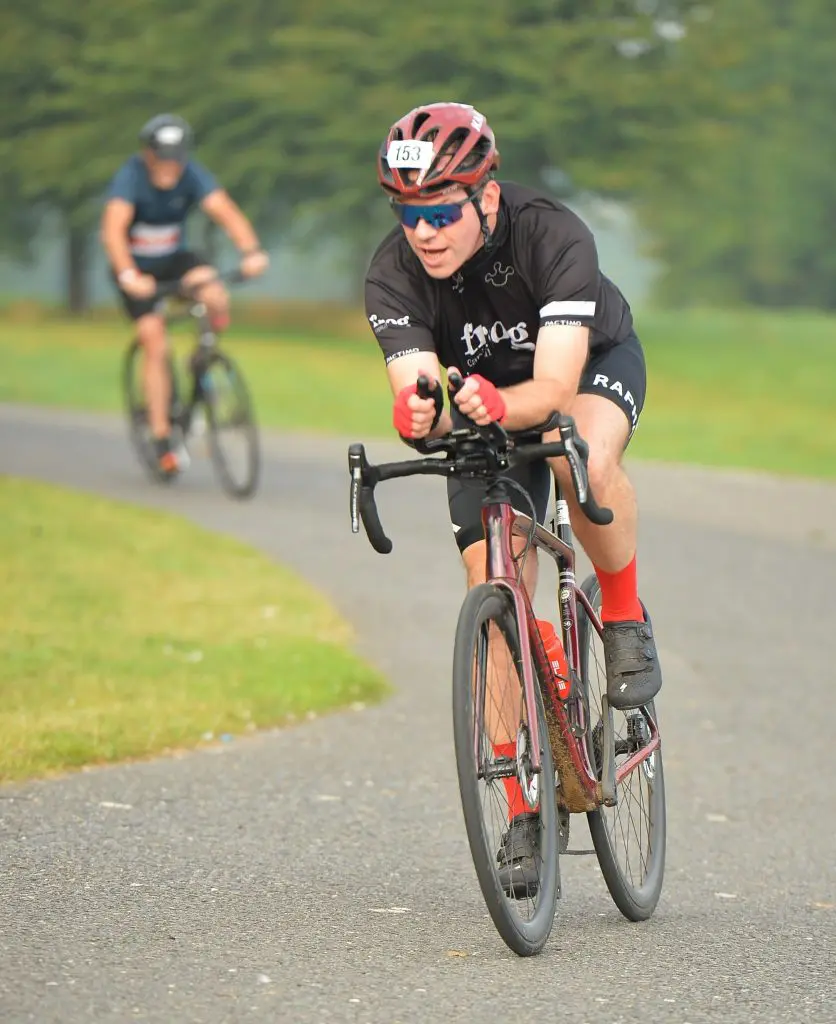 And finally a huge congratulations to Financial Controller Beth Adamson, who took part in the 2021 London marathon, completing her run in an astonishing 3 hours and 54 minutes and raising almost £3000 for charity.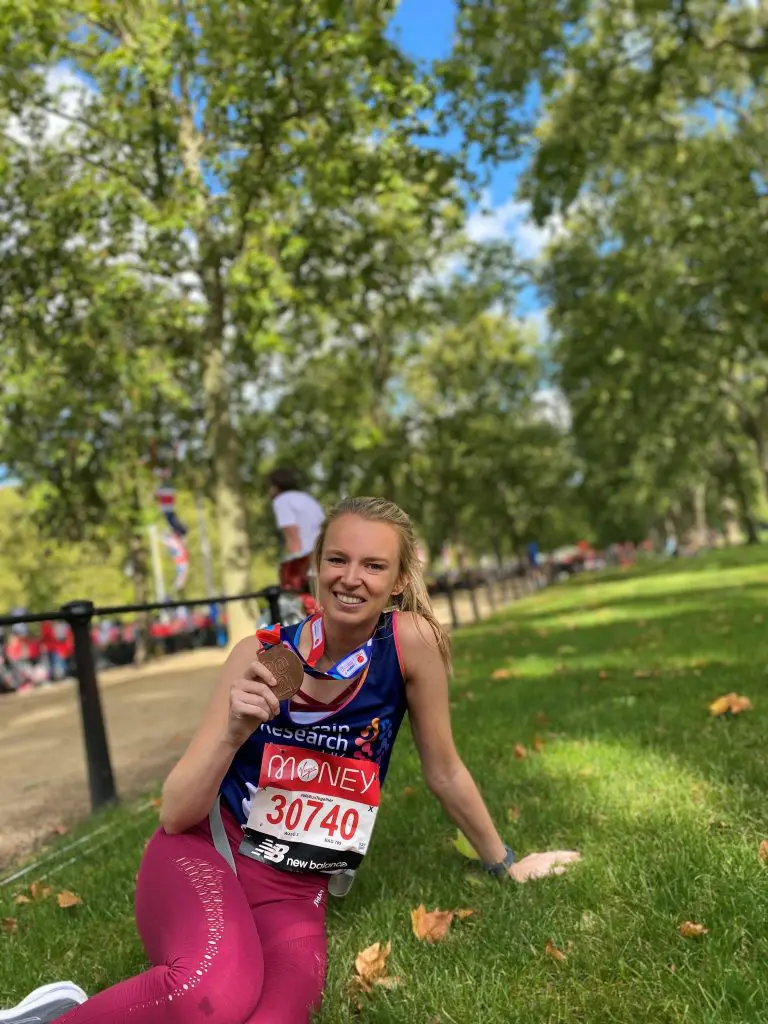 ---
About the author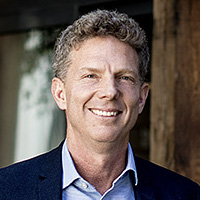 Mike Reid
Senior Partner
Mike launched Frog in 2009, after seven years in industry and 12 years at 3i. He represents Frog on the boards of Clue, Evotix and Modulr.