There was plenty of food for thought at Frog's Entering China lunch, last Friday at Frog HQ in London. Guests included CEOs, sales directors and CFOs from Frog portfolio companies, several experts in helping companies making the jump Eastwards like Mark Hedley (CBBC), Greg Sutch (Intralink) and Ting Zhang (Crayfish), as well as other insightful guests like Ling Ge (Tencent) and Mingxing Hu (Nord Engine).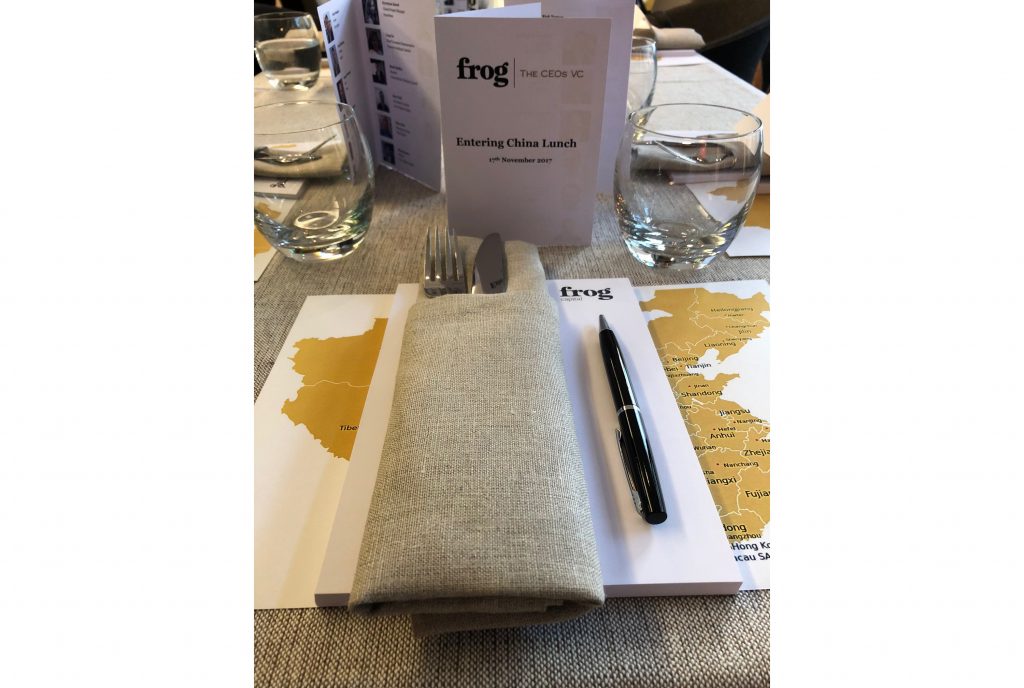 Discussion began with resisting the obvious choices of setting up in Hong Kong, Shanghai and Beijing (easy with flights and encouraged by the government as obvious entry routes). Instead, it's wiser to pick a location that's closer to your customers and where the local talent matches your needs. For example, tech giants Tencent and Huawei are outside of these hubs in Shenzhen in Guangdong province.
Those with experience of successfully entering China spoke of the need to understand the cultural landscape. Strong negotiation is expected and enjoyed, hierarchy is important and tech providers are expected to demonstrate tenacity and willingness to be flexible and accommodating in order to win through. Unlike the US and Europe, there is far more communication between competitors, so prices offered to one competitor will often be known by the next.  Classic pitfalls to avoid were signposted during the discussion: avoiding the temptation to focus on the best English speakers when looking to recruit seems obvious, but is an easy trap to fall into. It doesn't always mean they're the most capable candidate.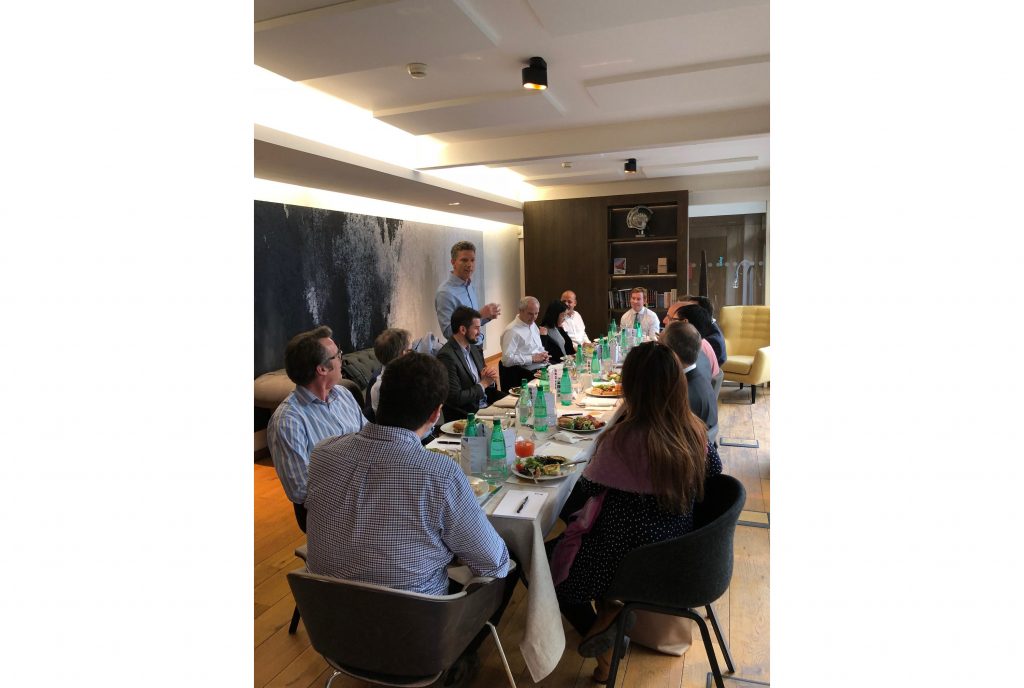 Above all, there's the chicken and egg issue: it can be hard to be taken seriously unless you have a Chinese office, so sometimes using existing customers in China as part of a beachhead strategy to enter smaller segments of the market first is a good way in (a strategy that one of our portfolio companies has demonstrated effectively).
Finally, as has always been the case, relationships remain an important part of business in China. However, they are becoming less and less crucial – while they may provide a useful entry point into a potential customer, the bottom line is always tech. It's your tech that will close the deal.
---
About the author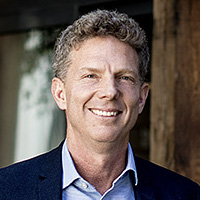 Mike Reid
Senior Partner
Mike launched Frog in 2009, after seven years in industry and 12 years at 3i. He represents Frog on the boards of Clue, Evotix and Modulr.