As ever, sales remains one of the most complex challenges for today's scale-up CEO's. It was with this in mind that Frog Capital hosted 22 business leaders on Tuesday for an evening of dinner, debate and networking.
Investors, our portfolio, alumni, subject specialists and corporates were all represented; and the discussion ranged from sales commission to an effective channel and the impact of technology.
Frog's Operating Partner James Bagan, started the evening by talking about Forrester's forecast that 22% of US based B2B sales roles will disappear over the next 5 years. With 2 people joining LinkedIn every second, where exactly do salespeople now need to add value? Contributions from industry heavyweights at Adobe and Microsoft supported the contention that the role had changed and would continue to do so, however there was also a view that many roles, across all disciplines would need to adapt, not just sales.
Remuneration provoked strong and differing opinions, as always, as did a debate about the nature of the 2 classic sales disciplines; hunting and farming. There was good consensus around partners and channel selling, as the group seemed to agree that a different approach and different abilities were required to be effective.
No doubt, there are many routes to sales success for scale-ups and it was both fascinating and uplifting to hear so many perspectives from all of our guests. Here at Frog, we're already looking forward to the next one. Thank you to all who made this one such a success.
To read our Sales toolkits, click here.
---
About the author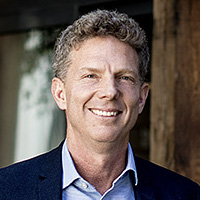 Mike Reid
Senior Partner
Mike launched Frog in 2009, after seven years in industry and 12 years at 3i. He represents Frog on the boards of Clue, Evotix and Modulr.