Am Mittwoch, 17.ten Marz, als dritten Teil der "Realising Potential" Serie von Frog Capital hat Senior Partner & Head of Investment, Jens Düing, das Webinar zum Thema: Das deutsche Ökosystem für die Finanzierung von Technologieinnovation – das Heranreifen der letzten 20 Jahre und der Ausblick, präsentiert.
Staatssekretär Jörg Kukies hat in einer Key Note die bahnbrechende Erneuerung der gesetzlichen Regeln zur Mitarbeiterbeteiligung präsentiert.
Zusätzlich haben namhafte Szenenköpfe das Wachstum der Technologieinnovation, den Weg zum nachhaltig profitablen Unternehmen und die vielfältigen dabei zur Verfügung stehenden Finanzierungsformen diskutiert.
Weiter konnten Sie die Videos von der Webinar sehen:
Begrüßung
Technologieinnovation in Deutschland: Bedeutung für die Gesamtwirtschaft und staatliche Förderung
Das deutsche Ökosystem im internationalen Vergleich. Vorteile und Nachholbedarf
Finanzinnovation trifft Technologieinnovation. Chancen für Unternehmer und Investoren
Ganzes video
---
About the author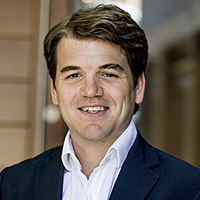 Alexander House
Investor Relations
Alex comes from an investor relations background within private equity and early-stage venture capital, specialising in fundraising and advising investors across early-stage VC and private debt investment.