I have often heard from finance people within early stage VC-backed businesses that forecasting is impossible as there are too many variables and there is not enough track record to understand how these variables will move. They'll argue it isn't worth the effort given the fact that the outcome will always be different from the forecast. This rationale can be extended to justify a very limited budgeting process or, in extreme cases, to explain why no budget exists.
It's an easy mistake to make and a common one for start-ups moving towards scale-up. It indicates that leaders within these businesses may misunderstand the purpose of a budget and that those in charge of the finances aren't at the right level to drive decision making in their company. See my previous post on the need for a high quality CFO at an early stage for more on this.
The Company Budget is not primarily a financial exercise and it should not be about constraining or restricting the business expenditure; though it might be in large dysfunctional organisations where budgets are imposed on divisional managers. Believing budgets constrain ambition is a common perception for early stage tech CEOs but this is unfair if the process is done well. Instead, the budget process needs to operate as a unifying process; it should be owned by the whole company, not just the finance department. It should involve top-down input from the board and bottom-up input from departmental managers, to create an output that is internally consistent, matching goals with the resources required to achieve them. It should be built on a financial model that can flex both up and down to better manage these possible outcomes.
A good budget should
• Align resources with strategy This includes strategic non-financial objectives such as increasing client satisfaction. Senior management and the board need to agree on the key drivers of the business in order to achieve this alignment. An honest appraisal of strategic goals needs to take account of the addressable market and current resources. Resources required to outperform the budget should also be clear.
• Avoid being overly optimistic In terms of financial targets but also when it comes to estimating the realistic speed and risk of getting in new resources and forecasting how quickly they will have an impact; in my experience the latter is an area of almost universal over-optimism.
• Act as an effective yardstick for future performance Learning from analysing actual outcome variances to budget will both improve future assumptions and understanding of causal connections and foster a better understanding of the current business drivers. Performance expectation must be built up from KPIs, enabling management to drill deeper into the underlying cause of a miss; e.g. for sales is it productivity per sales person, sales conversion rates, average order value, churn rates, or another factor not yet measured as a KPI?
• Help a CEO manage expectations internally and externally A budget should highlight upside/downside risks and opportunities and anticipate required reactions. An effective budgeting model should outline in advance the triggers to action (for example, revenue miss triggering a cost reduction or the reallocation of resource).  This drives better scenario planning, giving the board options to choose based on risk and return. It will also help to reduce the likelihood of rushed, reactive decision making when quick action is required.
• Plan for bottlenecks and obstacles to growth Whether it's step change OPEX investment, sales team expansion, an IT upgrade or marketing, scaling-up isn't a linear process. A good budget should account for this and understand where there are diminishing returns (e.g. marketing) or incremental unit costs.
• Support proactive cash management It is essential that all budgets include P&L, balance sheet and cash flow and therefore variance analysis for all three. This provides early visibility of potential and developing issues and allows proactive cash management required to maintain headroom. Rolling forward the variances against your forecasted budget will help senior management identify when to act (e.g. by accelerating fundraising or cutting costs) to make a difference in time. Being proactive early on small issues avoids them becoming big issues. It also builds confidence of investors and bankers, making fundraising easier.
The budget process should be an exercise in getting the whole company to better understand the interconnectedness of its different parts and ultimately to be better prepared to address the inevitable variances from the forecasted budget by providing a structure to assess them against.  Without this structure, differences can be explained with ad hoc stories that don't inform future resource allocation decision making and don't ensure accountability.
For more detail on the how as well as the why please see my longer article here: Frog-budgeting
---
About the author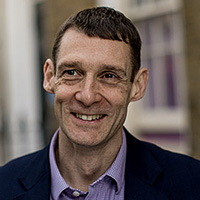 Steven Dunne
Senior Partner
Steven has over 15 years of private equity experience gained both within private equity firms and as a senior executive of private equity backed companies. He joined Frog as CFO and Partner in charge of Portfolio in 2015. He represents Frog on the boards of Mediatonic, Scoota and Edited.