Why is culture important?
"Culture eats strategy for breakfast", a phrase originated by Peter Drucker, is an absolute reality! Any company disconnecting the two are putting their success at risk.
However, while many studies show there is a direct correlation between a healthy, productive culture and a company's bottom line, the majority of companies spend little time thinking – let alone doing anything about – this topic, even when they're spending lots of time thinking about their business strategy. I cover strategy in a separate toolkit and of course the third leg of being able to carry out the strategy is the organisation capability, which we cover in the talent section of the scale-up methodology wheel.
In this toolkit I would like to take you through a simple method to a) measure your culture and b) assess if it's the right culture for the stage of the business you are at.
How do you measure culture?
Culture at its core means "how we do things round here!" It can be measured by measuring "closeness" of people within the company and how well they are driving to the "same goals".
In this toolkit, we have provided a number of questions designed to measure what we call the Sociability of your organisation and the Solidarity. Sociability measures how close people are in your organisation – the way to think about it is "how much they don't want to upset the people they know". Solidarity measures how much your team are driving towards the same goal – the way to think about it is "what they are willing to do to win".
Depending on your score your organisation will fall into one of four quadrants:
Quadrant A – Mercenary
Quadrant B – Communal
Quadrant C – Fragmented
Quadrant D – Networked
The attached toolkit includes a Culture Grid, which can be used to determine which quadrant your company falls in, and consequently what this means for managing your culture at this stage of your business.
Every organisation is, of course, different – However, if you are in a highly competitive market where you need to land grab as quickly as possible, then your culture needs to be Mercenary or you will lose to competition. If you are a start-up, have the luxury of time, or you have the enviable position of having market dominance, then you can be very successful with a Communal culture. Personally, I would not advocate Fragmented or Networked for businesses that wish to succeed
---
About the author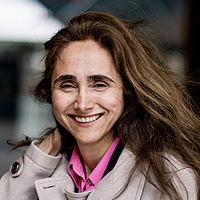 Shirin Dehghan
Operating Partner
Shirin is a passionate advisor and board member to companies wishing to transform their business. Shirin is an operating partner at Frog Capital; she sits on the board of Skimlinks and Chairwoman of Opensignal.