College of Fashion students from across the MA Business and Management programmes have been invited to work with global retail data experts EDITED. Edited run the world's largest apparel data warehouse and have become the biggest source of real-time retail data in the world.
More than 200 students at LCF are now the first users of the education edition of EDITED, which is identical to the product used every day by retailers such as ASOS, Gap, Gilt Groupe, Target and Missguided for realtime analytics of pricing, assortment, and deep product metrics.
EDITED tracks more than 1.6M product SKUs every day, and provides a searchable database of 600 million opinions tracked from influencers across the whole industry. As well as product performance statistics, their Visual Merchandising database tracks almost 4 thousand global retailers' webpages and newsletters and provides day to day updates about all of their communications and visual outcomes.
The education edition of the product features all of this data, but in a slightly time delayed and market specific format, which has allowed EDITED to provide the product to the college, while maintaining all of the tools and capabilities being used at the cutting edge of retail today.
Senior Fashion and Retail Market Analyst at EDITED, Katie Smith, spoke to students about what their data can do for fashion retail, and invited students to use their product to develop industry led research.
Karinna Nobbs, Senior Lecturer in Fashion Branding and Retail Strategy at LCF, said that the academic team in the Graduate School were "delighted" to be given exclusive access to the software, adding:
"For LCF to collaborate with innovative fashion tech companies like EDITED, enhances the way we teach subjects like buying, merchandising and digital marketing communication and ultimately improves the employability of our graduates."
Geoff Watts, EDITED CEO said, "Now, students at LCF can use the same tools that graduates and professionals use every day in some of the best fashion companies in the world. At EDITED, we hold learning as a core value, so we're proud to be able to set this programme up."
---
About the author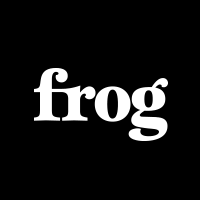 Frog

Frog generates stories about the Frog portfolio, team, events, and other scale up related topics. Let us know what you think of our work.