Order Dynamics was presented with the Innovation Award for Big Data Analytics in Retail in Frankfurt, for its innovative Dynamic Action solution, a first-of-its-kind Decision Intelligence Application that analyses data across a retailer's organisation and presents immediate, detailed actions to drive profitable growth across the business.
The prescriptive analytics solution provides some of the world's leading retailers, including Neiman Marcus, Brooks Brothers, T.M. Lewin and Sur la Table, with big data insights and profit-ranked recommendations to help retailers solve the disconnects in their omni-channel operations and enable Intelligent Commerce.
"Order Dynamics has engineered a big data analytics solution for retail that is one-of-a kind in the marketplace," said Frost & Sullivan Research Analyst, Ben Gresham. "The ability to analyse big data in near real-time as it pertains to all areas of a retail business, across all storefronts—via online ecommerce or traditional brick-and-mortar—is a significant technological advancement and critical for retailers to succeed in today's competitive landscape."
On average, Dynamic Action's customers have registered a 21% year-over-year increase in profits from 2013 to 2014. The company's success with major retailers and online orders, worth more than $12 billion from over 90 retailers operating across 33 countries, is a testament to its product leadership and customer service excellence.
---
About the author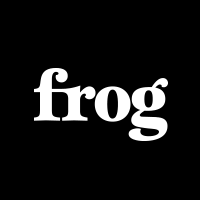 Frog

Frog generates stories about the Frog portfolio, team, events, and other scale up related topics. Let us know what you think of our work.