OrderDynamics' retail customers reported a 21% year-on-year average profit increase when using Dynamic Action, its Decision Intelligence application, the company announced this week.
Dynamic Action analyses data across a retailer's organisation and presents immediate, detailed action to drive profitable growth.
"OrderDynamics' customer, Jaeger, reported online sales and business performance for the 2014 holiday sales period well above industry average, and beating their own projections", reports Business Wire.
Last month, the product won the 2014 Frost & Sullivan Innovation Award for Big Data Analytics in Retail.
"Dynamic Action stands alone in delivering results that improve the bottom line," said Kevin Sterneckert, CMO at OrderDynamics. "Retail is plagued by an $800 billion data and inventory disconnect we've termed the 'Ghost Economy' of vanishing profits. Our unique ability to translate Big Data insights into profitable actions is how our customers are dispelling these ghosts."
---
About the author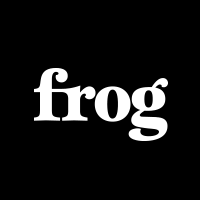 Frog

Frog generates stories about the Frog portfolio, team, events, and other scale up related topics. Let us know what you think of our work.