EDITED's Co-founder, Julia Fowler, has been named in the National Retail Federation's List of 25 People Shaping Retail Today.
Celebrating 25 "Disruptors, Dreamers, Givers, Influencer and Power Players", the List features Julia as a Disruptor whose company EDITED is "harnessing the power of data analytics to help major retailers have the right product, at the right place, at the right time."
EDITED is the market-leader in real-time analytics of pricing, assortment and deep product metrics for apparel professionals. Its software is used daily by the world's most successful and fastest growing retailers and brands.
The List's honourees were recognised at the NRF Foundation Gala in New York City on January 11. The NRF is the world's largest retail trade association, headquartered in Washington, D.C.
NRF Senior VP, Ellen Davis, said, "Unlike in any other industry, people interact with retail every single day, and these 25 individuals are making today's innovative, customer-centric and unique shopping experiences possible, collectively making up one of the most impressive groups of professionals in retail."
---
About the author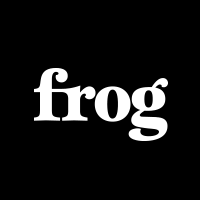 Frog

Frog generates stories about the Frog portfolio, team, events, and other scale up related topics. Let us know what you think of our work.