Celebrating 5 years of TELL
27th June 2014
By Joe Krancki
London Tech Week was abuzz with the success of Silicon Roundabout and digital tech expecting to add £12 billion to the UK economy and 46,000 new jobs over the next decade. But who's nurturing that next generation of entrepreneurial talent? The TELL Series is evidence of entrepreneurs helping entrepreneurs. Frog collaborates with London Business School and Deloitte to support a student-run forum that hosts regular talks with successful entrepreneurs and investors. Students, alumni, and entrepreneurs are able to hear from the likes of Luke Johnson, Mike Lynch, Sir Martin Sorrell, Sir Tom Hunter, Mike Hedger and Chris Havemann as they describe their own experiences and lessons learned. Last Wednesday we celebrated the 5th year of the TELL Series, bringing together guest speakers from past talks to mingle alongside the LBS student team, young entrepreneurs, and leaders of growth businesses, all enjoying the evening sunshine in our private mews in Kings Cross.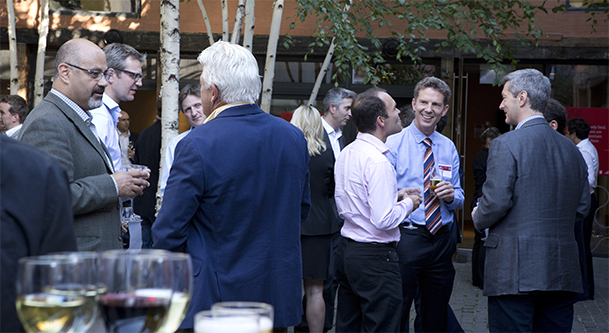 It was a great example of the entrepreneurial ecosystem in action, with every stage of the cycle represented. The event proves that amongst the investment community there is a strong awareness of how important it is to ensure that information, insight and access flows back into the ecosystem. And it was gratifying to speak to the student organisers and hear that many are already involved in start-ups of their own or joining incubators.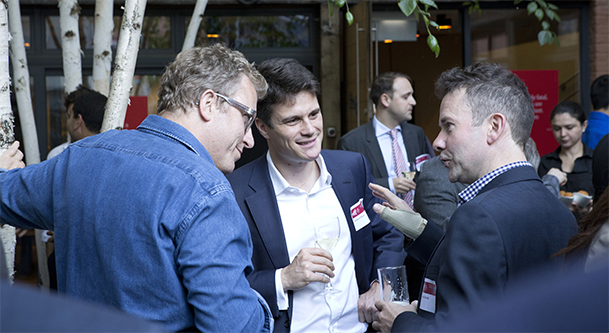 It's great to see TELL bringing together like-minded people to strengthen the ecosystem, develop entrepreneurial leaders and build innovative high-growth businesses. Roll on the next five years!